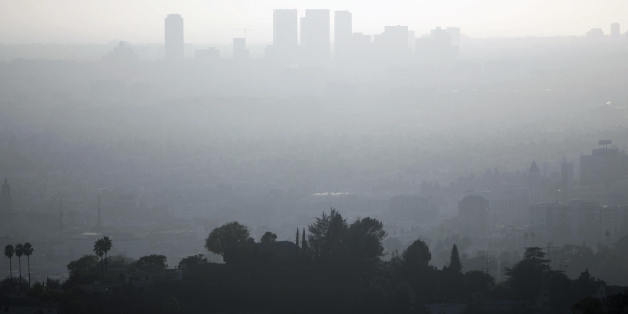 April 30 (Reuters) - Los Angeles has the worst smog in the nation, despite California's tight environmental standards and years of progress fighting pollution, according to a new report by the American Lung Association.
The report, released on Wednesday, also said another California city, Fresno, has the highest level of pollution from particles in the air, mostly caused by vehicle exhaust.
"We've made significant improvements, but we still have a long ways to go," said John Balmes, a medical doctor and professor of Environmental Health Sciences at the University of California at Berkeley.
The Los Angeles metropolitan area had the highest levels of ozone pollution, or smog, formed by a combination of sunlight and other pollutants in the atmosphere, according to the report.
The report looked at levels of pollutants in major U.S. cities from 2010 through 2012.
Outside of California, Houston, the Washington-Baltimore-area and Las Vegas had some of the worst problems with ozone pollution, which can create or worsen lung conditions like asthma, the report said.
Atlanta and Pittsburgh registered high levels of particle pollutants, which has also been linked to many health issues, including breathing difficulties and heart attacks.
On the other end of the spectrum, Bangor, Maine, Bismarck, North Dakota and Cape Coral-Fort Myers, Florida, registered some of the lowest amounts of ozone and particle air pollution, the report said.
Nationwide, particle pollution declined between 2010 and 2012, while ozone pollution rose, the report said.
Nearly half of the people living in the United States, about 147.6 million people, reside in areas with unhealthy levels of air pollution, the report said. (Reporting by Laila Kearney; Writing by Sharon Bernstein; Editing by Tom Hogue)
BEFORE YOU GO
PHOTO GALLERY
The Nation's 10 Most-Polluting Power Plants