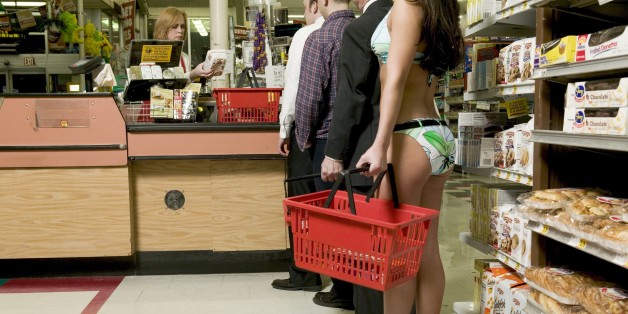 Newsflash people: Not everyone wants to see your bikini bod, no matter how proud you are.
At least not in Majorca, where the Palma City Council has proposed a ban to bikinis in public spaces (aka NOT the beach) to help curb the less-than-lovely sight of all those tourists running around letting it all hang out.
Of the proposed ban, which is expected to be enacted before the busy summer holiday season, Alvaro Gijon, Palma's deputy mayor, reportedly told those gathered at a press conference, "I do not know of any upscale resort town that allows this practice," CNN reports.
The fines don't come cheap, either. SeeMallorca.com reports that fines could be up to 600 Euros. Time to go buy some coverups!
Majorca isn't the first tourist hub to create laws to make people cover it up -- Barcelona imposed a fine for people caught wearing bikinis in public spaces in 2011, a small Italian town did the same last year and let's not forget Monmouth County, New Jersey, which banned bathing suits on their boardwalks back in 2012.
BEFORE YOU GO
PHOTO GALLERY
World's Best Beaches