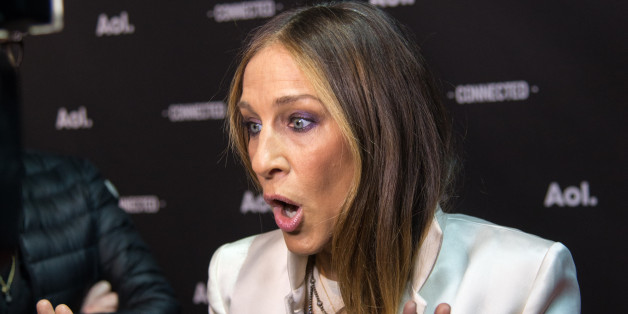 Earlier this month, Sarah Jessica Parker lashed out at a particular Twitter user in a passionate tirade, calling her vulgar, cowardly and cruel. The "Sex and the City" star refused to explain what made her lose the cool New York composure she's known for... until now.
In an interview with The Edit, published May 1, Parker confirmed what Perez Hilton speculated at the time: That the woman commented on Parker's twin girls, Marion and Tabitha, and questioned whether they were in fact the actress' own. (Parker and her husband Matthew Broderick have been open about using a surrogate.)
"She, not subtly at all, said that my children are not my children," the 49-year-old told The Edit. "I can't figure out what she hated so much about me that she did that. And I just can't imagine anything lower than that."
"I can't stand [it] when women say unfriendly things to other women," Parker added. "Why does it have to be like that? Why do we go from [I disagree with you] to I hate you, I attack you, I use words that I know are hurtful? And we've never met! You'd think at this point in my life I would be accustomed [to it], but we keep finding new ways of expressing ourselves, new outlets to be unfriendly and cruel."
The woman in question, self-described "relationship expert" Sarah J. Symonds, has deleted the hurtful tweets. But considering Parker's experience, and Jimmy Kimmel's hilarious but poignant viral videos "Celebrities Read Mean Tweets," isn't time we all took a moment to weigh our words before we speak?
BEFORE YOU GO
PHOTO GALLERY
Celebrity News & Photos