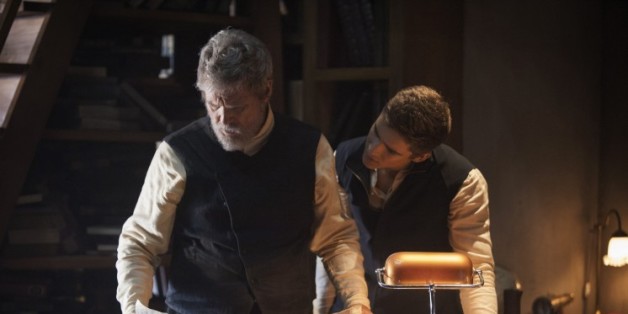 The Weinstein Company is set to debut Phillip Noyce's adaptation of Lois Lowry's beloved young-adult novel "The Giver" on Aug. 15, but fans of the book can participate in the film long before then. The studio has just launched a new blog, The Memory Deposit, which uses social media platforms like Twitter, Facebook and Vine to create visual collages that "expand upon the themes and messages" in the film. Basically, The Memory Deposit is an online version of Jeff Bridges' Giver character, only without the Dude's recognizable vocal inflections. (That makes fans a variation on Brenton Thwaites' Jonas, aka The Receiver.)
The blog's weekly themes will include love, suffering, excitement, fear and many other recognizable emotions.
Check out the site here. "The Giver," starring Bridges, Thwaites, Meryl Streep, Katie Holmes and Taylor Swift, is out in theaters on Aug. 15. More on the film can be found here.
BEFORE YOU GO
PHOTO GALLERY
Summer Movie Preview 2014