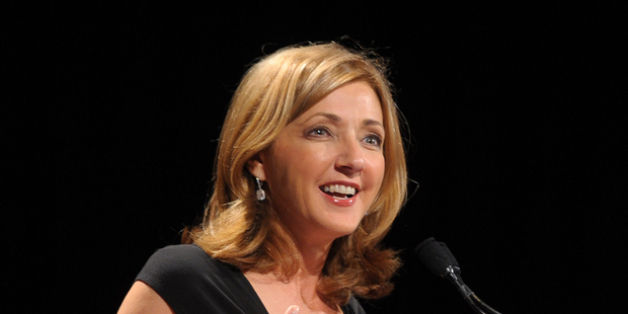 NBC News announced some changes to its Washington bureau on Friday.
MSNBC's Chris Jansing is departing her show on that network to become NBC's senior White House correspondent. Current White House reporter Peter Alexander will be a national correspondent. NBC did not say who will be replacing Jansing at MSNBC. It will be the latest of a string of changes at that network, which has recently reshuffled its daytime lineup and added Ronan Farrow and Joy Reid to its roster.
Below is the note NBC News president Deborah Turness and chief White House correspondent Chuck Todd sent to staffers about the news.
Dear All,

Chuck Todd and I are pleased to announce some exciting changes to our Washington team.

Chris Jansing will be the new Senior White House Correspondent for NBC News as of next month, reporting primarily for "NBC Nightly News." Chris will bring her editorial tenacity and passion for the story to this new role. She is well known to the Nightly audience, having been a regular contributor for many years, and having covered every Olympics for Nightly News since 2006. Her wealth of experience and her ability to connect the political story to the American people make her a valued addition to our White House team.

Peter Alexander will be promoted to National Correspondent, enabling him to report not only on the White House but also on national affairs beyond Washington DC. Peter's versatility and talents as a modern day storyteller will now be seen across a wider range of NBC broadcasts and platforms.

Chris and Peter, along with Kristen Welker, give us a powerful ensemble covering the White House as we approach the mid-terms and the 2016 presidential elections.

Deborah and Chuck