To maintain a strong, loving relationship, Dan Savage, Host of Savage Lovecast, shared a few expert daily tips for couples.
"Relationships are so subjective," Dan told us, "and everyone wants outside advice, but it's really not that simple." Dan went on to explain that the dynamics in everyone's relationships are so different that it's difficult to generalize.
"It's really about finding your own personal happiness," he said.
Dan's first piece of advice may surprise you: "Go to bed angry, wake up in the morning and resume fighting!" he laughed. He went on to explain that partners often fight because of unrelated stress or exhaustion. After a good night's sleep, the problem will often resolve itself.
Dan's next piece of advice is to maintain a strong sexual connection if you feel it's an important component of the relationship.
Finally: "Be realistic," he said, simply. Relationships sometimes involve pain, hurt and betrayal, but according to Dan, it's crucial to forgive.
"Forgiveness is the grease that keeps a relationship going long-term. You need forgiveness and trust," he insisted.
For more of Dan's relationship advice, view the slideshow below:
PHOTO GALLERY
Dating, Sex And Love Tips From Dan Savage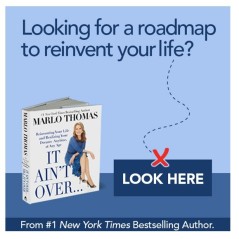 Add Marlo On Facebook:
Follow Marlo on Twitter:
Sign up to receive my email newsletter each week - It will keep you up-to-date on upcoming articles, Mondays with Marlo guests, videos, and more!