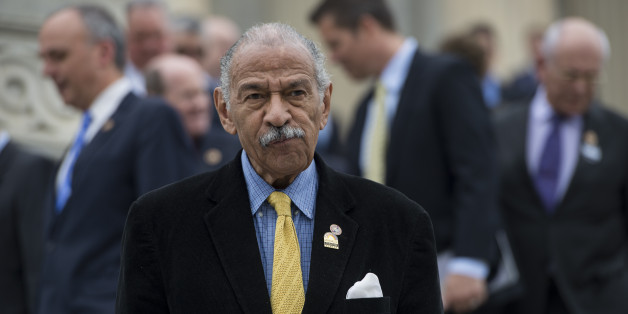 Rep. John Conyers (D-Mich.), who would become Congress' longest-serving member if he is reelected this year, may not even qualify for the Democratic primary ballot.
Wayne County Clerk Cathy Garrett told WDIV Local 4 News on Friday that two of Conyers' petition circulators were not registered voters when they collected signatures to get him on the Aug. 5 ballot.
Conyers is currently serving his 25th term representing the state's 13th District. He is the second most senior member of the House after Rep. John Dingell (D-Mich.), who is retiring this year.
Michigan law requires that petition gatherers be registered voters. The Detroit News reported Friday that the two petition circulators appear to have registered on Monday, a week after the petitions were due.
An investigation into a formal challenge of Conyers' signatures by one of his primary opponents, the Rev. Horace Sheffield, is expected to result in a decision by Wednesday.
If Conyers is found to not have enough valid petition signatures, he can appeal the ruling to either the secretary of state or the Wayne County Circuit Court. If an appeal fails, the representative could have to resort to running as a write-in candidate.
BEFORE YOU GO
PHOTO GALLERY
Distinguishable Members Of Congress