Dan Savage, Host of Savage Lovecast, has stood behind a model of "monogam-ish" relationships for years, and he explained the meaning behind this term and philosophy.
When asked to define monogam-ish, Dan explained that the term means partners give each other wiggle room when it comes to the terms of their fidelity.
"A lot of people out there are in a monogam-ish relationship and don't even realize it," Dan said.
The benefits of this arrangement, according to Dan, are realism, along with allowance for sexual adventures alone or with another partners. "People simply are not always wired to be monogamous creatures," Dan explained.
"I've been with my husband Terry for 20 years and we are mostly monogamous, but I coined the term monogam-ish for this reason. We're sexually monogamous, but socially not monogamous. It works for us."
For more of Dan's relationship advice, view the slideshow below:
PHOTO GALLERY
Dating, Sex And Love Tips From Dan Savage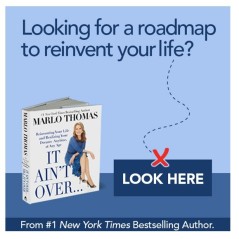 Add Marlo On Facebook:
Follow Marlo on Twitter:
Sign up to receive my email newsletter each week - It will keep you up-to-date on upcoming articles, Mondays with Marlo guests, videos, and more!