When it comes to discussing the state of sex education in the U.S., Dan Savage, Host of Savage Lovecast, had an important forward-thinking message to share with us.
"I always compare the sex education we currently have to the worst driver's education course ever!" he laughed.
On a more serious note, Dan went on to explain that in current sex education courses, he feels there is little to no direction on sex fundamentals, such as how to articulate your desires, how to obtain and withdraw consent or even how men and women derive pleasure.
Dan compared this type of sex education (or lack thereof) to a driver's education course that teaches students only how the internal combustion engine of a car works before handing over the keys.
"We don't cover stuff that trips people up," he said.
For more of Dan's relationship advice, view the slideshow below:
PHOTO GALLERY
Dating, Sex And Love Tips From Dan Savage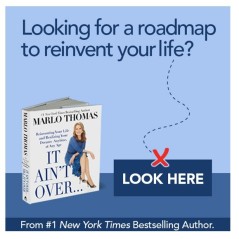 Add Marlo On Facebook:
Follow Marlo on Twitter:
Sign up to receive my email newsletter each week - It will keep you up-to-date on upcoming articles, Mondays with Marlo guests, videos, and more!