Dan Savage, Host of Savage Lovecast, had valuable advice for couples regarding the importance of ending toxic relationships and finding "the one."
When a woman wrote in with a request for advice on a relationship that was leaving her emotionally and physically unfulfilled, Dan had some great insights. When gender roles are reversed in this same situation, Dan cited a term called an "emotional tampon," explaining that in this arrangement, a male partner absorbs a woman's emotional needs without getting emotionally fulfilled. In turn, only one partner is meeting all sorts of emotional and social needs; this makes for an unbalanced, unfair dynamic.
"My advice to people in this current position is to end the relationship. When your emotional energy is being completely consumed by the other partner with nothing in return, it's not healthy," he warned.
Beyond this dynamic being unhealthy, Dan also pointed out that a current toxic relationship could be depriving a partner from other positive, healthy opportunities to meet other people.
"Who knows who you could have met in this time you've been humping this guy's leg as he rejects you?" Dan asked.
The behavior that fuels this type of toxic relationship, in Dan's opinion, is a person's romanticized belief that they must find "the one."
"There is no 'the one!' Everyone in reality, at best, is more like a .67 and you round up! Go find someone else, and you will make it work with him," Dan urged.
For more of Dan's relationship advice, view the slideshow below:
PHOTO GALLERY
Dating, Sex And Love Tips From Dan Savage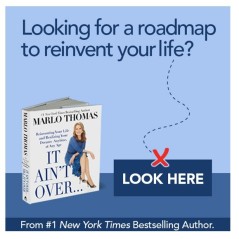 Add Marlo On Facebook:
Follow Marlo on Twitter:
Sign up to receive my email newsletter each week - It will keep you up-to-date on upcoming articles, Mondays with Marlo guests, videos, and more!