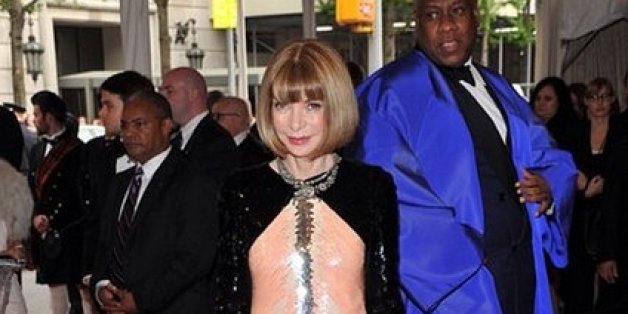 Who else is excited for the Met Gala?!
In case you are living on another planet, the Costume Institute Ball is quite unlike the Oscars or Golden Globes -- this fashion fête is notorious for its over-the-top dress code, coinciding with the year's theme. But this year, things are a bit more subdued to honor "America's best-known couturier" Charles James. And not everyone is excited about it (we're talking about you, Marc Jacobs).
This week, there were some major Met Ball throwbacks on Instagram and we're not complaining. Not to mention, Vogue has teamed up with a mom to recreate iconic Met Gala dresses from years past, but for children. Kiddie couture? That's awesome!
Scroll down to see what Blake Lively wore to the 2010 Met Gala, Rooney Mara's punk look from last year and more stylish moments.
BEFORE YOU GO
PHOTO GALLERY
Met Gala 2013 Red Carpet Arrivals