The Cinco de Mayo holiday (celebrated on, as the name suggests, the fifth of May) has its roots in the Mexican state of Puebla, where outnumbered Mexican forces managed a near-miraculous defeat of the French army when troops invaded in 1862. The victory was short-lived, as the French conquered Mexico soon after and remained in power until 1867. To this day, French influence can be witnessed throughout Puebla's awe-inspiring architecture, though few people are aware of the tumultuous history behind Puebla's beautiful cities.
In addition to French influence in Puebla, evidence of Spain's rich colonial legacy can be witnessed throughout Mexico. Spanish conquistador Hernán Cortés' brutal siege of the Aztec empire in 1521 meant that Mexico's indigenous people were superimposed with European architecture, ideals, and traditions for the three centuries that ensued. This brought a unique cultural fusion that resulted in colonial cities that still exude architectural prowess, tempestuous history, and cultural richness.
Yes, there is much more to Mexico than Instagram-perfect, #nofilter beaches and margaritas. In honor of Cinco de Mayo, we're bringing you five colonial gems in Mexico that you didn't know existed.
Puebla, Puebla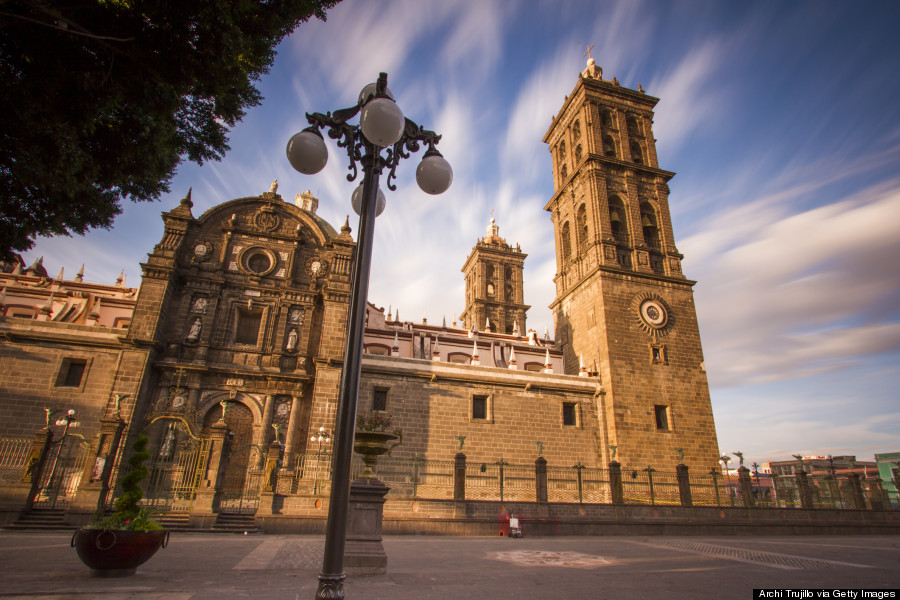 It would be a terrible mistake to omit the state responsible for what has essentially become an American holiday. Nestled in the center of Mexico, at the foot of the nation's second and third largest volcanoes, Popocatepetl and Iztaccihuatl, Puebla is the fourth largest city in Mexico and one of its oldest. This colonial city is an aesthetic blend of impressive Baroque architecture: from the towers of Catedral Basílica de Puebla, located in the city's main square to the meticulously decorated street lamps and iron balconies that adorn the buildings throughout the city. It's no surprise, that the city was named a UNESCO World Heritage Site.
San Miguel Allende, Guanajuato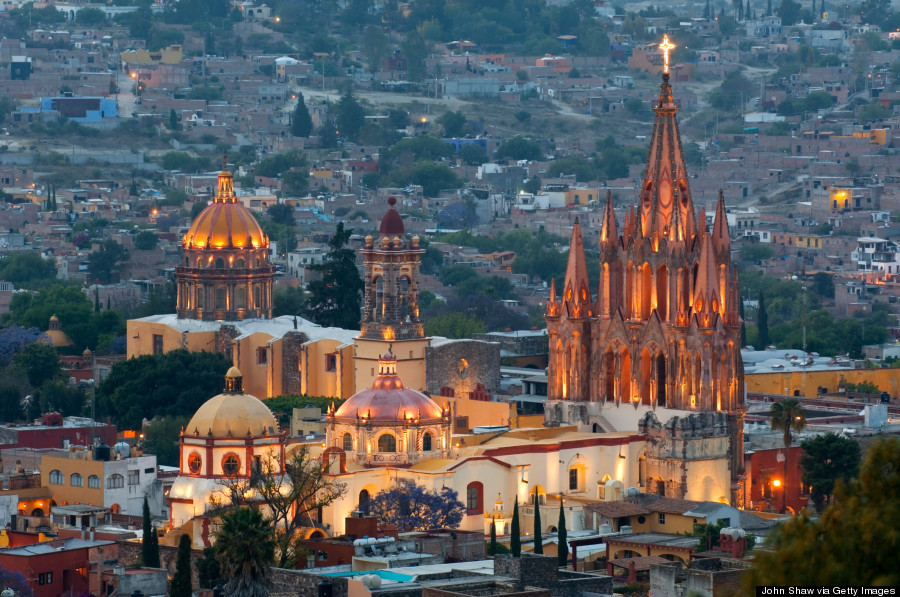 UNESCO recognized San Miguel de Allende and the neighboring Sanctuary of Jesus de Atotonilco as a World Heritage Site in 2008 primarily for its beautiful, well-preserved historic center which houses Baroque and Neo-Gothic colonial structures. This quaint, picturesque town with winding cobblestone roads and verdant plazas was also declared a National Historic Monument in 1926 and is located in the state of Guanajuato which is northeast of Mexico City.
Guanajuato, Guanajuato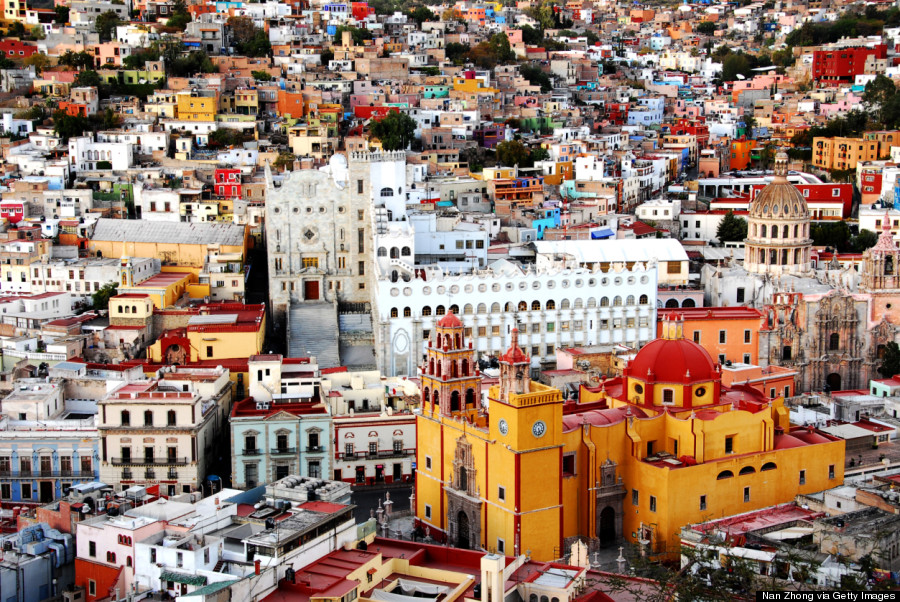 Guanajuato is another charming city and a UNESCO World Heritage Site hidden in a valley by the Sierra de Guanajuato Mountains, just five hours northwest of Mexico City. Guanajuato is a former silver mining city with a distinct colonial past -- hundreds of narrow cobblestone streets make it easy to get lost and find museums in unlikely corners, small plazas, beautiful churches, pastel-colored facades, balconies trimmed with ironwork and flower-filled window boxes. Paying homage to its colonial history, the city has no traffic lights or neon signs!
Cuernavaca, Morelos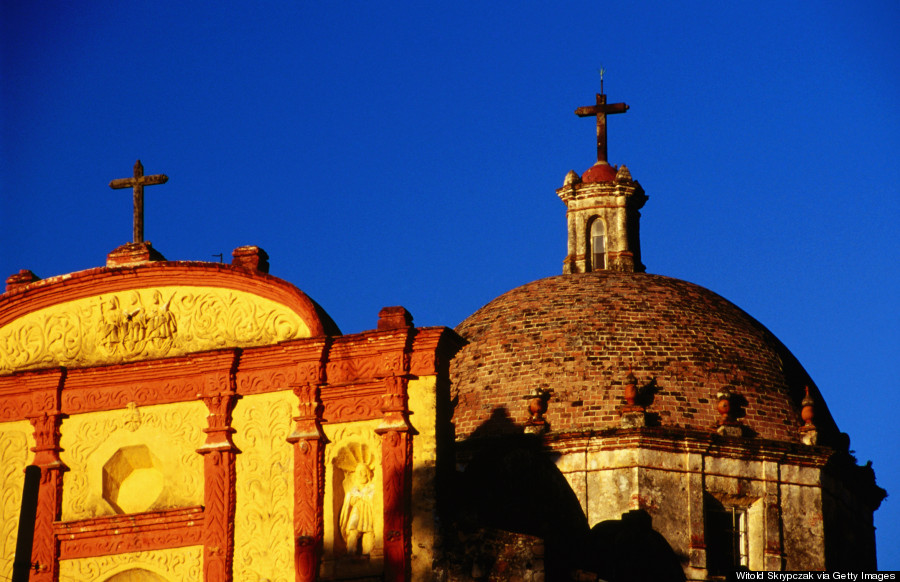 Cuernavaca is the capital and largest city of the state of Morelos located just south of Mexico City. The city was nicknamed the "City of Eternal Spring" because of this warm climate year long and lush gardens. The Palacio de Cortés which is nearly 500 years old is considered to be the most iconic building of Cuernavaca built directly on top of an Aztec pyramid. Another impressive and iconic colonial marvel is the Cuernavaca Cathedral which consists of four buildings that date back to the 16th century.
San Luis Potosi, San Luis Potosi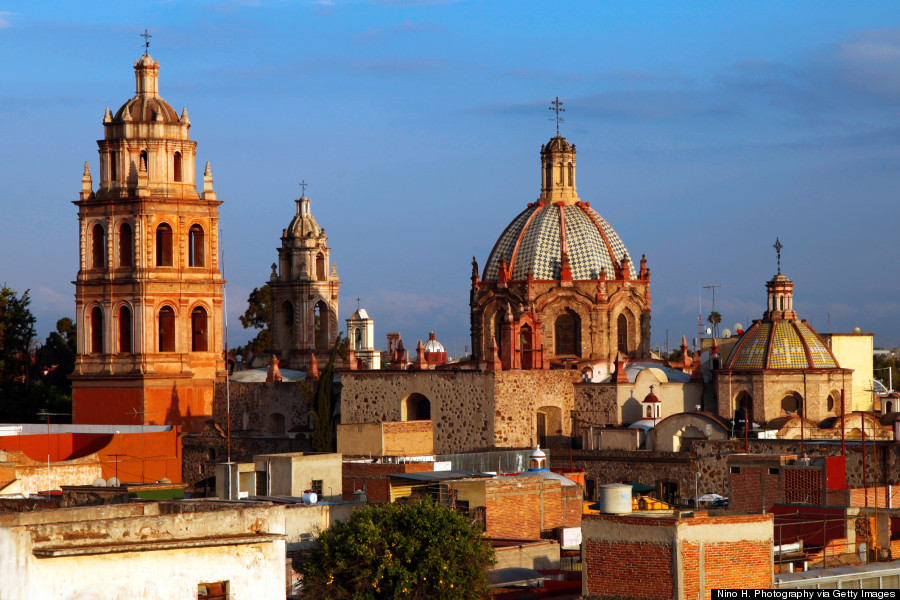 San Luis Potosi is an elegant colonial city named after Louis IX of France with some of the richest silver mines in Mexico. The city's history is reflected in its architectural styles that range from neoclassical and baroque buildings. The City's central square is home to the Cathedral Potosina and the Palacio de Gobierno and an array of other well-preserved and historically significant buildings.