Now that first lady Michelle Obama has officially christened Anna Wintour's Costume Center, we can countdown to the 2014 Met Gala.
While everyone isn't as thrilled about this year's subdued theme, the editors here at HuffPost Style remain optimistic that our favorite celebrities will bring their A-game to the red carpet.
Who knows maybe Anna Wintour will shock us all and style her blunt bob into finger waves, or she'll ditch her the nude lip gloss for a bright red lip color. We can only dream!
Here's what four beauty experts predict we'll see at the 2014 Met Gala:
Marcus Francis, hairstylist
Met Gala Clients: Dakota Johnson and Jessica Paré
"Since Charles James had a sculptured, almost scientific, approach to designing his ball gowns, I can see hairstyles ranging from very classic to sculpted. Ball gowns have always made women feel very regal and their most beautiful. Traditionally that would coincide with their hair worn up, but as actresses and models show today -- there are no rules. We can expect to also see ethereal hairstyles with cherub-like texture, with a few women daring to make it their own with accessories."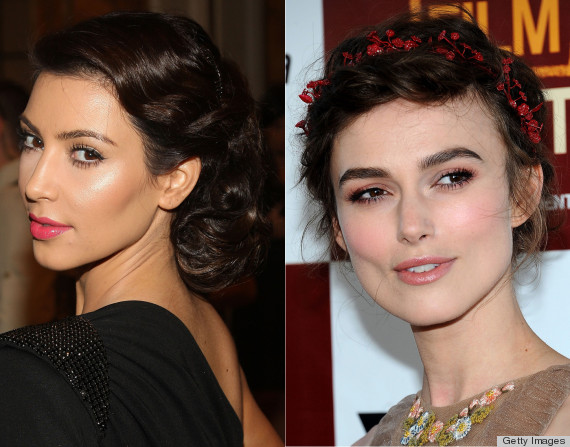 Stephen Sollitto, makeup artist
Met Gala Client: Amy Adams
"For the Met Ball this year, I think you will see a trend of very healthy and shiny skin. The colorful lip will continue its trend whether that be with a sheer pop, a glossy color, or a heavily pigmented lipstick."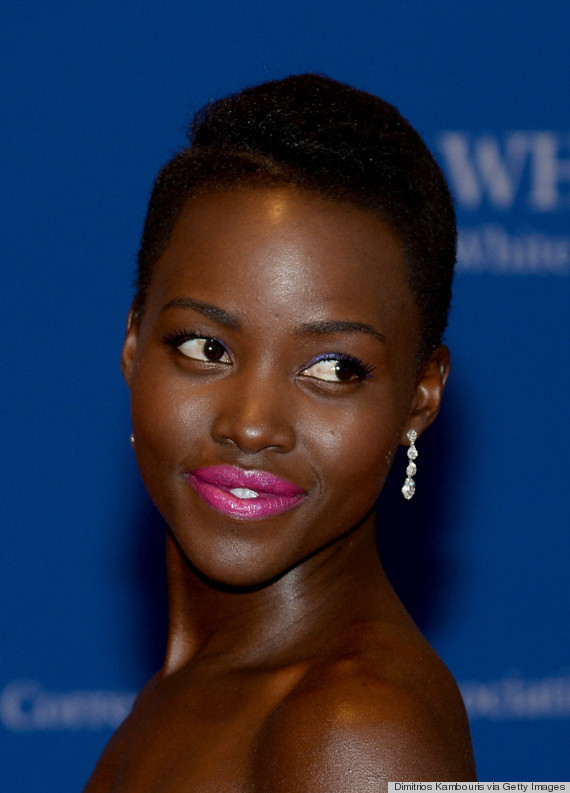 Lupita Nyong'o at the 2014 White House Correspondents' Dinner.
Sascha Breuer, hairstylist
Met Gala Client: Ruth Wilson
"The legendary American designer Charles James is being honored at the Met Gala's 2014 with the theme 'White Tie & Decorations.' I believe that it's going to be one of the most formal evenings we have seen in a long time. Due to the high-octane fashion nature of the ball, beautiful stars attending are likely to be wearing elegant, one-of-a-kind dresses."

"With this in mind, I think that it is very likely that we will see modern interpretations of hairstyles that are elegant, polished & iconic such as a French twist and classic chignon, as well as shapes, styles and textures that are a cross between 'Downton Abbey' and haute couture. Vintage waves will be seen on longer hair as well as bob length or faux bob-length hairstyles."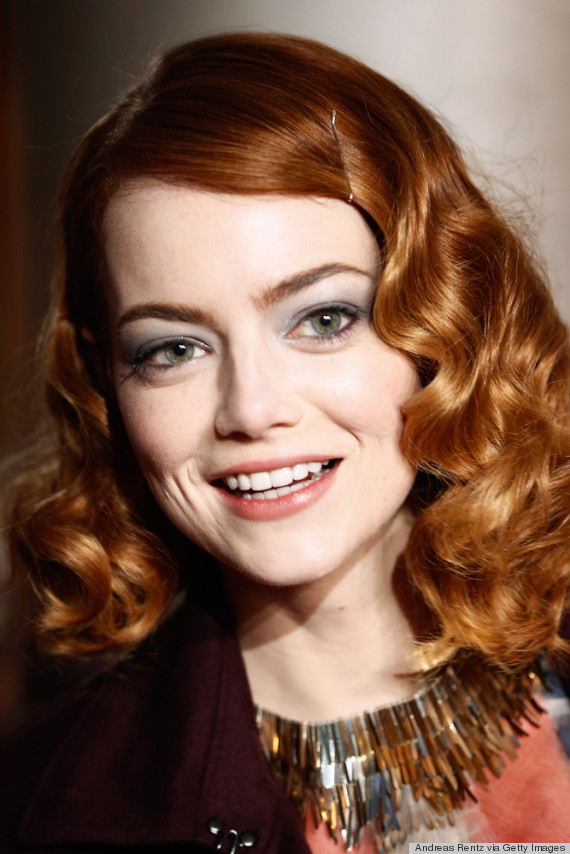 Emma Stone at "The Amazing Spider-Man 2" Berlin premiere.
Mai Quyhn, makeup artist
Met Gala Clients: Chloe Moretz and Jessica Paré
"This year for MET, I think that we will be seeing a lot of classic, beautiful, glamorous hair and makeup looks. Nothing too over-the-top or edgy like last year. The focus is about beautiful couture gowns so pairing it with refined, elegant hair and makeup just makes sense."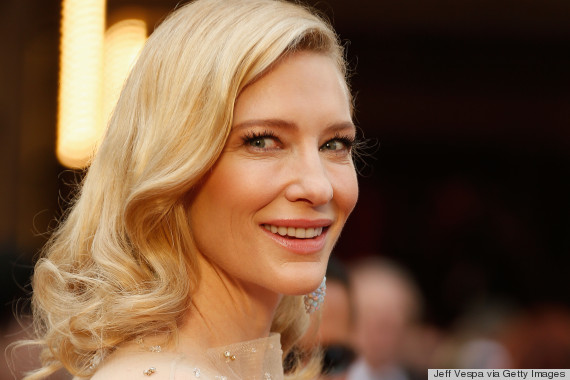 Cate Blanchett at the 2014 Academy Awards.
BEFORE YOU GO
PHOTO GALLERY
Met Gala 2013: Best/Worst Beauty