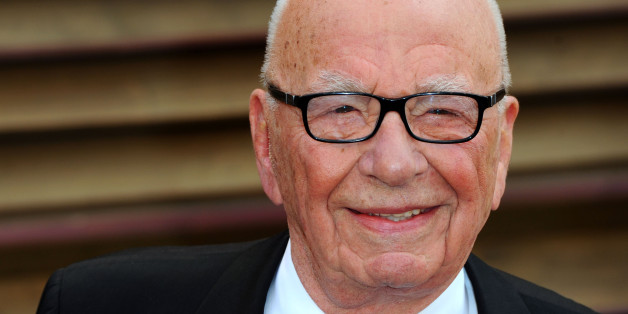 What do you get when you mix Rupert Murdoch, Republican politics, and the Kentucky Derby? A whole lot of awkward weirdness, as the New York Times' Jason Horowitz found out on Sunday.
The media mogul has always reveled in his status as a GOP power broker, and is rarely shy about his opinions. For instance, here's how he talked about Rand Paul in a recent interview: "I agree with [him] on a great number of things but disagree strongly on some things -- too strongly perhaps to vote for him."
So it made perfect sense for Paul to invite Murdoch to the Kentucky Derby, which Murdoch had never attended before, so that the libertarian presidential hopeful could do some serious wooing.
California Chrome wound up romping home with the Derby prize, but, in Horowitz's telling, Murdoch and Paul seemed less than interested in the race. Why focus on horses when there's friendship at stake? Unfortunately for Paul, Murdoch appeared less than enthusiastic at times:
Mr. Paul seized the opportunity to tell Mr. Murdoch a little bit about himself, including that he had started out as an eye doctor in a town of 50,000 people.

"Oh," said Mr. Murdoch, waving his hand without seeming impressed.
Of course, Murdoch is often brusque at best, so perhaps Paul shouldn't take it personally.
There was also this intriguing bit of family chat, as Murdoch referenced both his messy divorce and the never-ending drama with his children:
Mr. Murdoch asked Kelley Paul if she wanted a drink and then inquired about her three children.

"Do you have children?" she asked.

"Yeah," he said. "But I've been married too often. But I have two boys and four girls."

"You have one son who is involved in the media business?" Mr. Paul asked.

"Two, both of them. They were going to form a team," he said, his voice trailing off.
Murdochologists will probably pore over that paragraph for a while.
Read the full piece here.