The Carr-Hartley family have the rare honor of sharing their manor estate with some of the most beautiful, endangered creatures in the world: Rothschild giraffes. Located on the outskirts of Nairobi, Kenya, the manor-turned-hotel sprawls across 140 acres and is home to eight giraffes.
Opened in 1984 by the previous owners, the small boutique hotel offers guests the chance of a lifetime to hang out with these gentle giants. Every morning at breakfast the giraffes stroll up to the house and poke their heads through the windows and doors looking for morning treats. Guests can feed them right from the breakfast table, take photos up close and interact with the giraffes through the second floor bedroom window.
The hotel only has 10 rooms, and prices start at over $500 per person per night. Not cheap, but an incredible life experience backing a great cause. Not only is Giraffe Manor a sanctuary for an endangered species, but they also run a breeding program which is trying to reintroduce breeding pairs back into the wild to secure the future of the species.
Check out the pictures below for what you can expect from a stay at the Giraffe Manor.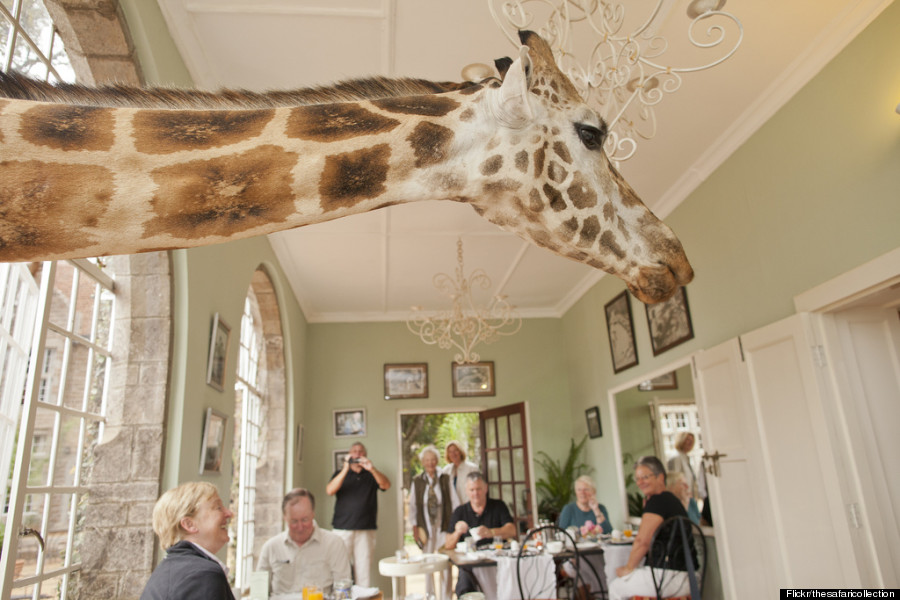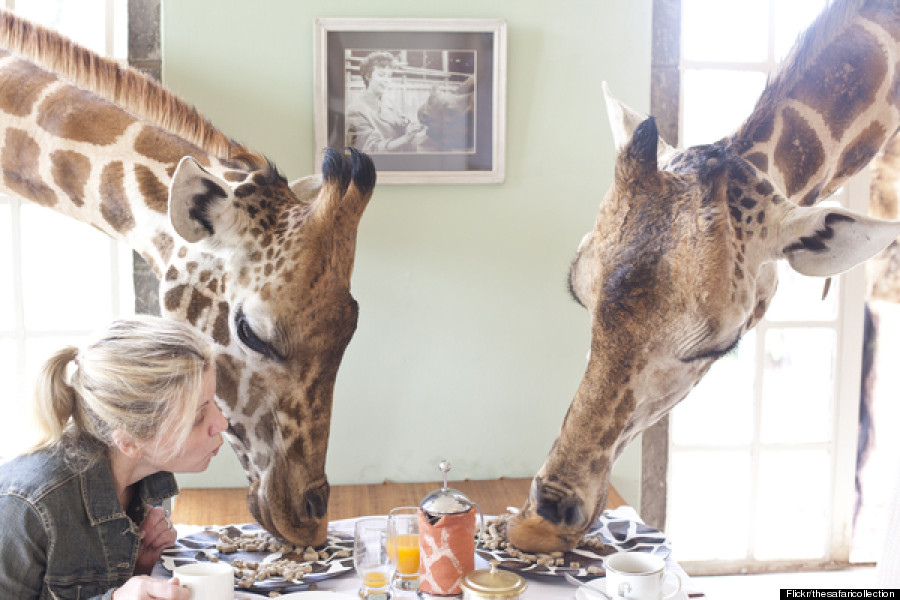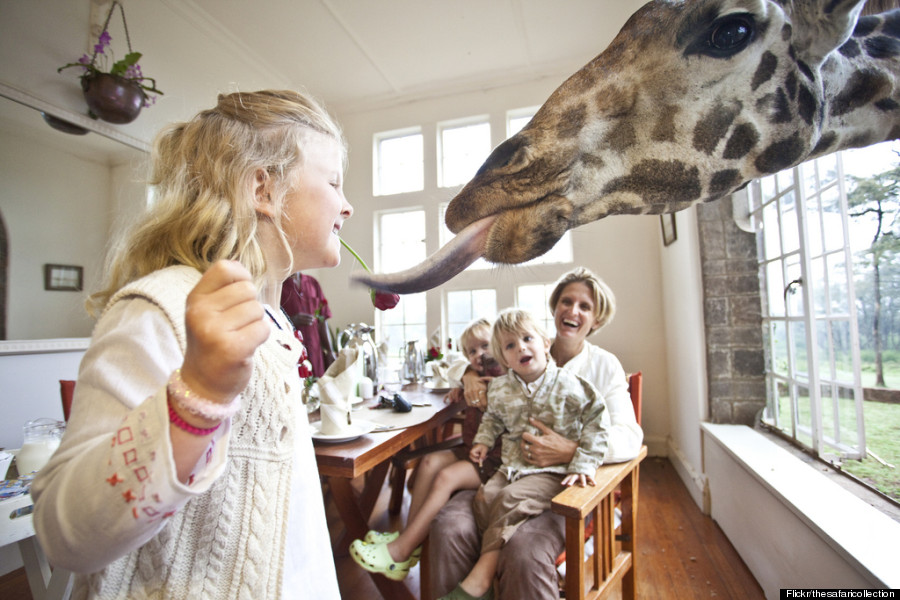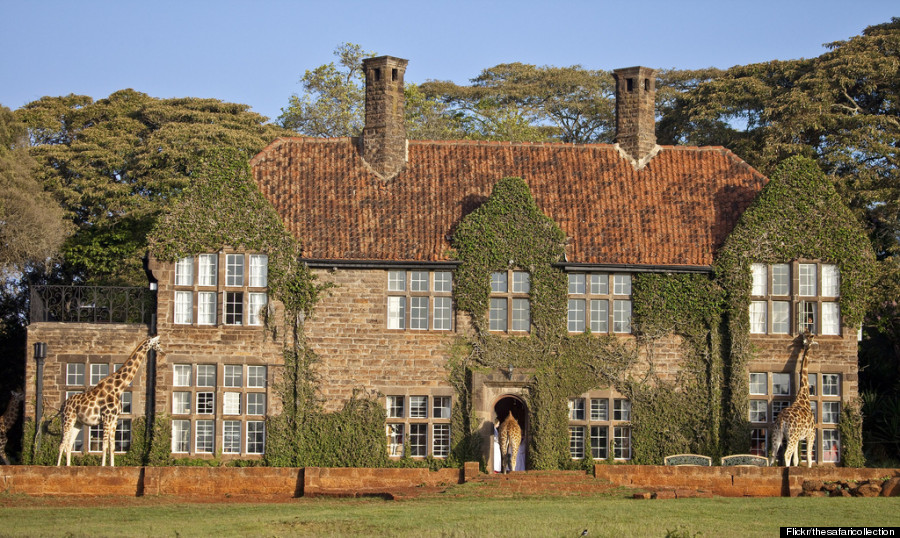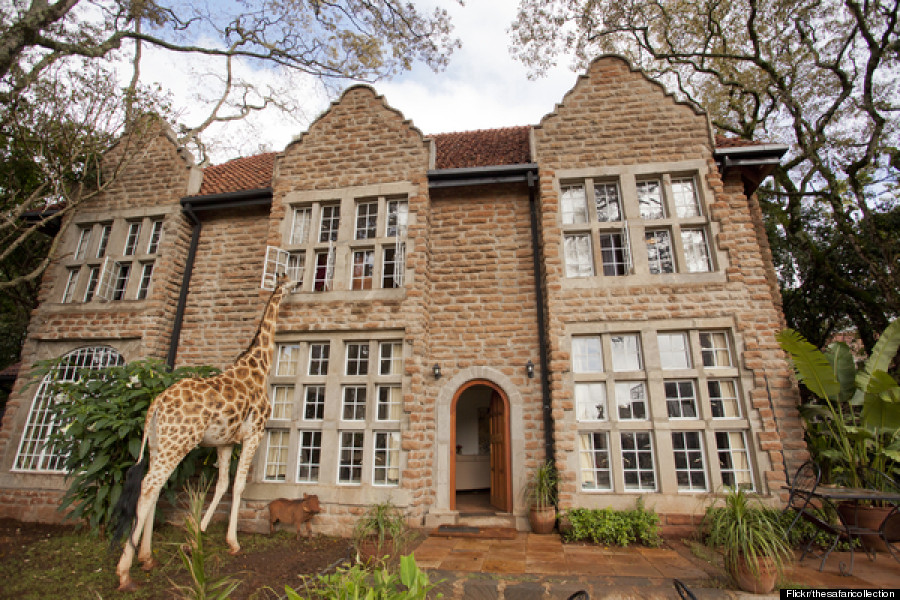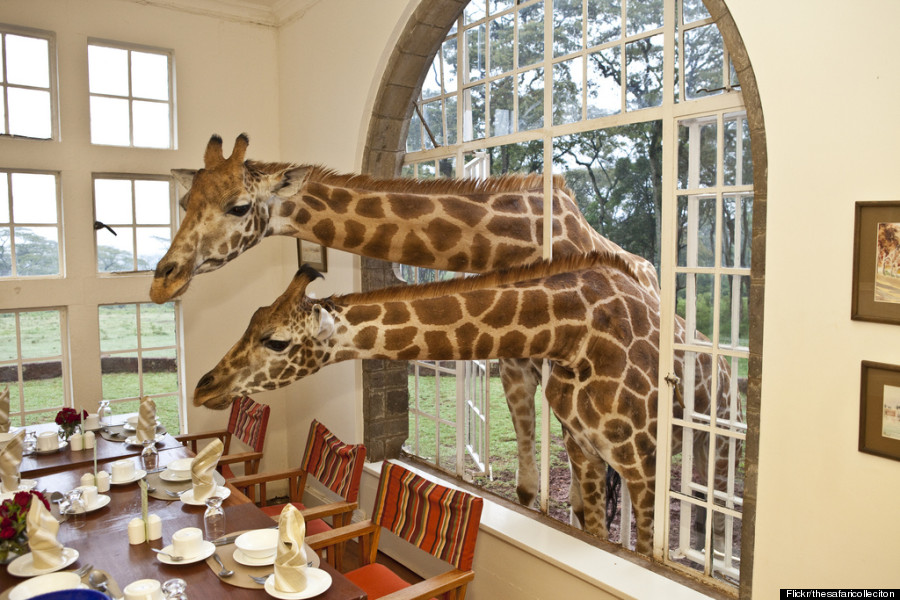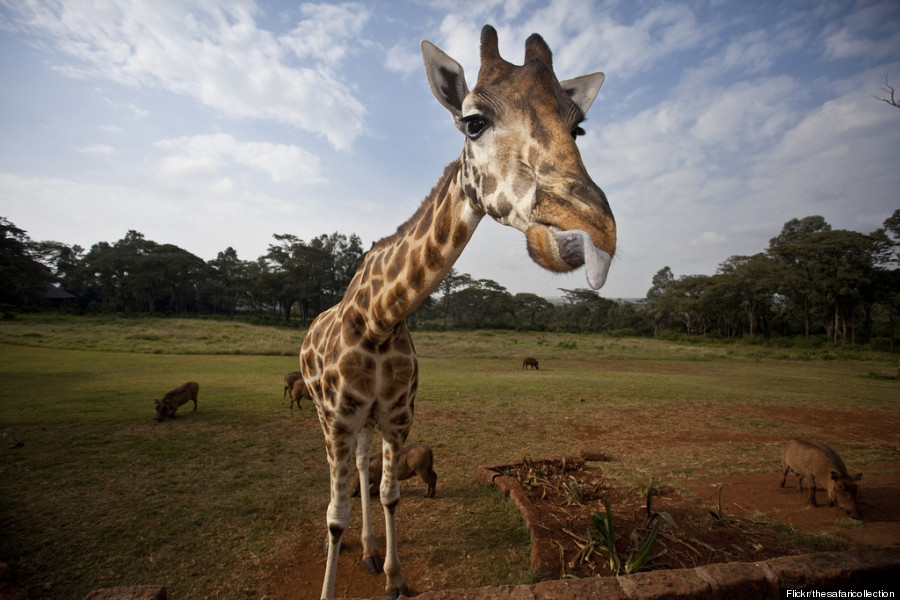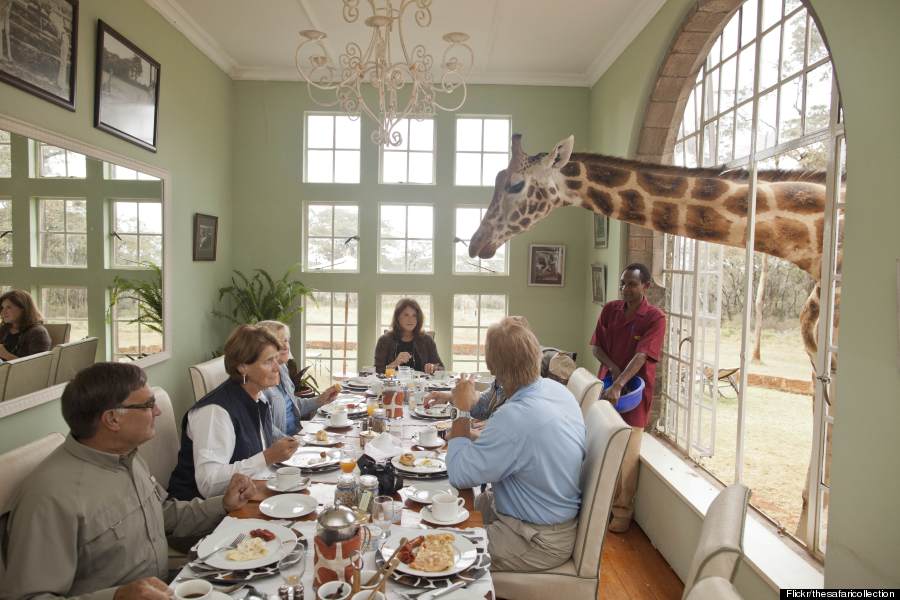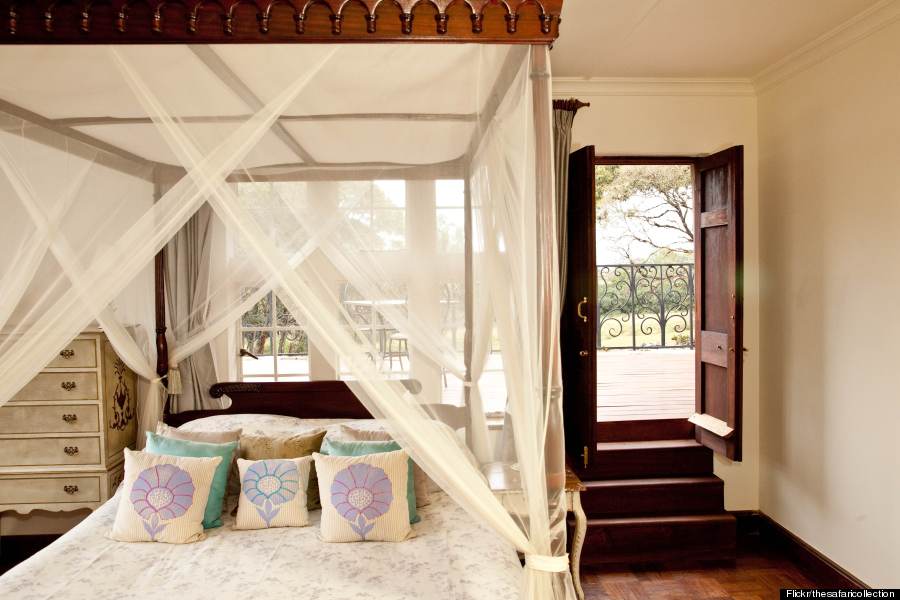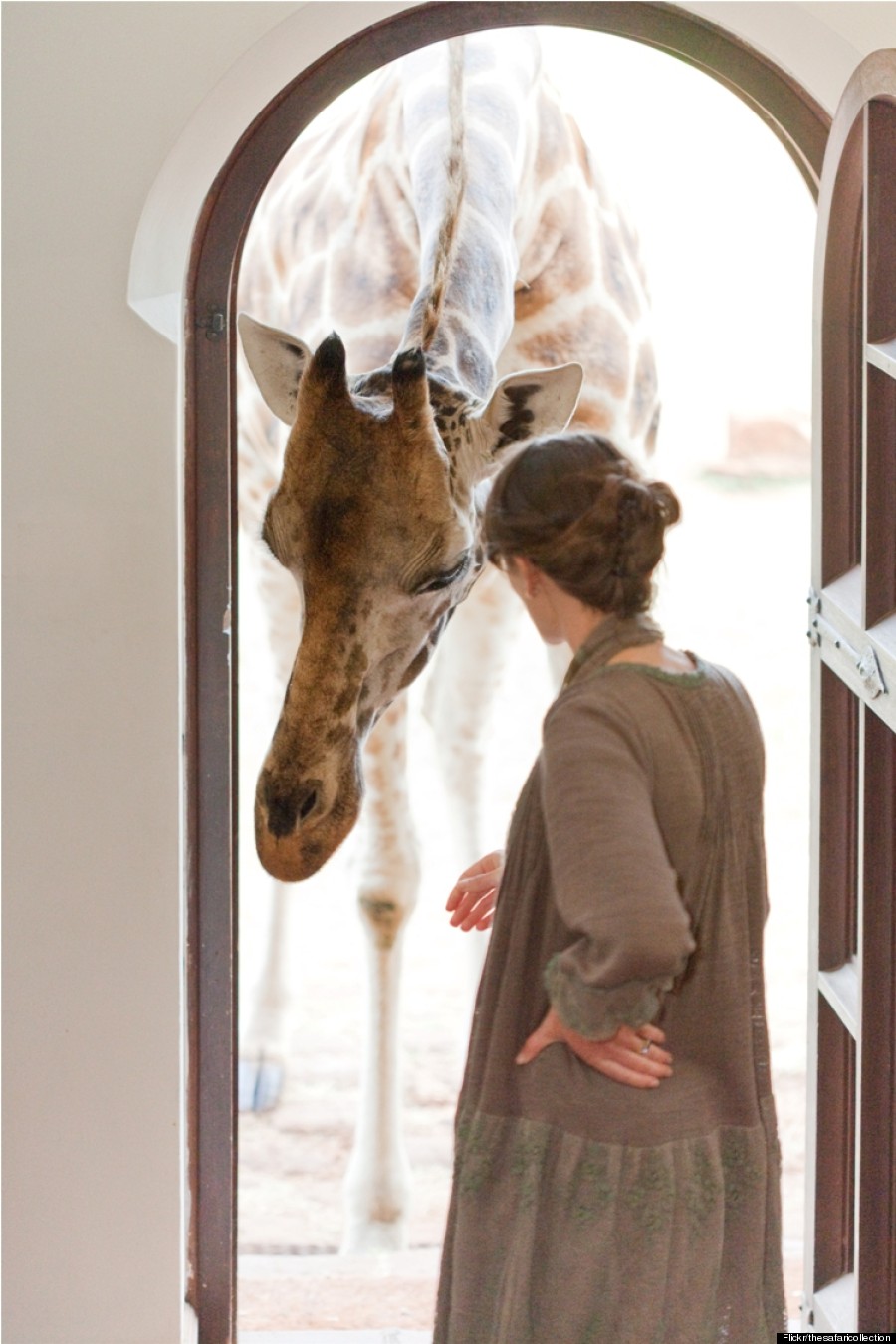 BEFORE YOU GO
PHOTO GALLERY
15 Unique Hotel Stays