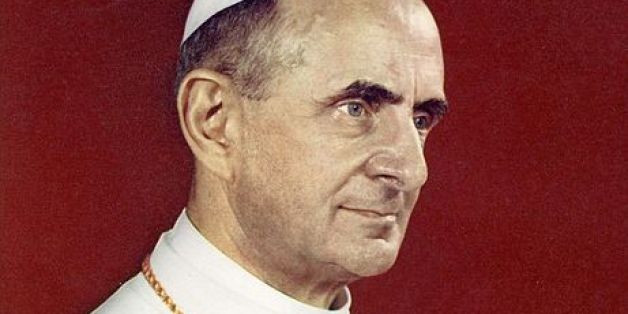 Pope Paul VI will likely be beatified later this year, Italian Catholic weekly Credere reports.
The late pope's beatification is expected to take place on October 19 following the Synod of Bishops, according to Italian news outlet ANSA.
The reported miracle that set his beatification in motion involves a child born in California in the 1990s. The mother's pregnancy was reportedly compromised, and doctors advised her to terminate. Instead she reached out to an Italian nun who prayed to Pope Paul VI on the woman's behalf. The woman then delivered a healthy baby, and in 1993 Pope Paul VI's canonization case was opened.
In December 2012 Pope Benedict XVI initiated an investigation that could lead to Pope Paul's canonization. And in February 2013 the Medical Commission of the Congregation for the Causes of Saints recognized the child's healing through Pope Paul's intercession.
This put Paul VI one step closer to beatification, though Pope Francis must officially approve the decision and confirm the date for the ceremony.
Pope Paul VI held his title from 1963 to his death in 1978, and he would traditionally need one more approved miracle in order to be canonized, although this was waived in the case of Pope John XXIII.
More from AP:
VATICAN CITY (AP) - The Vatican says Pope Francis has approved a miracle credited to the intercession of Paul VI and set the date for the late pontiff's beatification for Oct. 19.
The Vatican on Saturday said Francis that had given the necessary authorization on Friday for beatification, the last formal step before possible sainthood.
Last month, Francis formally proclaimed as saints two other predecessors: John XXIII and John Paul II.
Paul VI, who reigned as pontiff from 1963-1978, made landmark progress in improving Catholics' relationship with other Christians. His papacy is also remembered by his decision, after years of study, to ban contraception use for Catholics, in a 1968 encyclical.
BEFORE YOU GO