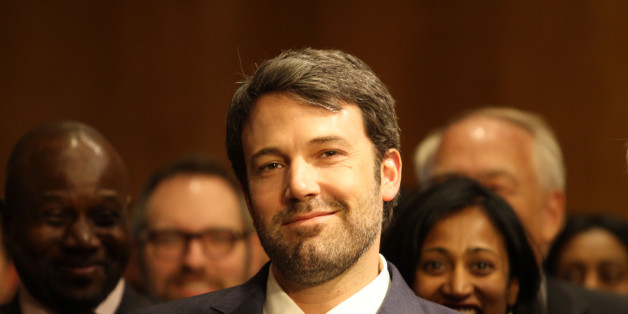 Ben Affleck's "Live By Night" won't arrive in theaters for many more nights. As first reported by Deadline.com, Warner Bros. has shifted Affleck's next directing effort from a Christmas Day release in 2015 to Oct. 7, 2016. The film, an adaptation of Dennis Lehane's crime novel, was originally set to begin production this year, but had to be delayed after Affleck was cast in Warner Bros.' "Batman vs. Superman."
As the Los Angeles Times reported last August after Affleck had been cast in "Batman vs. Superman" (he's playing Batman), "Live by Night" has been a top priority for Affleck, so much so that he bowed out of starring in "Focus" with Kristen Stewart.
"Basically I'm doing a movie called 'Live By Night' and I'm trying to meet this schedule in order to do it, in order to meet the back end so that I can have it released at the right time, and I just hadn't gotten enough writing done and it became clear that if I took ['Focus'] and was in Buenos Aires for three months, I was gonna miss the deadline," Affleck told MTV in 2012. "I had to choose between getting the movie out when I want to or doing this one, so reluctantly I chose the [former]. But I love those guys, I love Kristen, I was really excited to work with her, I think the movie's gonna be fabulous, and I'm sure they'll find a great guy for it."
They did: Will Smith replaced Affleck, while Margot Robbie wound up taking Stewart's spot. "Focus" is currently scheduled for a 2015 release.
As for Affleck, he should be very busy in 2016: "Batman vs. Superman" is due out on May 6, 2016, with "Live By Night" set for that October. The last film Affleck directed, "Argo," won Best Picture.
[via Deadline.com]
BEFORE YOU GO
PHOTO GALLERY
Celebrity News & Photos