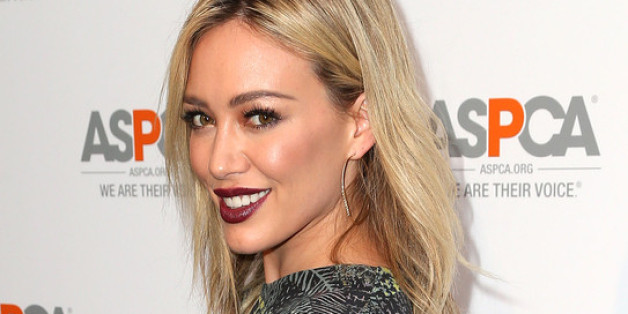 Hilary Duff is the latest celebrity to be associated with Scientology, and it's all because of a temporary tattoo.
Last month, RadarOnline.com pointed to one of Duff's Instagram photos from February that shows the former Disney star with a moon and an arrow tattooed on her arm while seated with Danny Masterson's sister and fellow Scientologist, Alanna Masterson. Radar associated the tattoo with popular Scientology symbols.
On Wednesday, May 7, GossipCop reported that OK! Magazine jumped on the speculation bandwagon with a report claiming the 26-year-old is exploring the religion in the wake of her split from husband Mike Comrie.
"She was devastated by the end of her marriage and has been doing a lot of soul searching," a supposed source told the tabloid. "Mike always told Hilary he'd never feel comfortable with her joining the Church of Scientology, so it will be interesting to see how this pans out."
Alas, it's all nonsense. Duff took to Twitter to quash the rumors last week.
My favorite moon is out tonight 🌙which is what arm tattoo actually stands for in case anyone was confused ...

— Hilary Duff (@HilaryDuff) May 2, 2014
Just in case Duff ever does think about joining Tom Cruise to follow Xenu, Buzzfeed gathered a bunch of Team Duffsters to write messages of support for the star. Our favorite? "Cadet Kelly wouldn't do it!"
BEFORE YOU GO
PHOTO GALLERY
Celebrity Scientologists