Save for a strategically-placed top hat providing a bit of modesty and a bow tie offering a touch of class, Neil Patrick Harris is otherwise nude on the cover of the May 22 issue of Rolling Stone.
The former "How I Met Your Mother" star, who is now starring in Broadway's "Hedwig and the Angry Inch" in the titular role, sheds his clothes and any pretenses. Harris opens up to the magazine about everything from awkward sex to how coming out boosted his career, and the surprising number of straight men who love him for his role as Barney Stinson -- the ultimate ladies man.
According to Rolling Stone, "straight dudes" are constantly high-fiving him, calling him by his character's name on "HIMYM," and dropping references to the stoner movie "Harold & Kumar Go to White Castle."
"So many frat guys," said Harris' fiance David Burtka. "It doesn't seem right, in a way. But it's very exciting at the same time."
Not that Harris minds, of course. The 40-year-old actor, who was once best known for his role as a teenage doctor on "Doogie Howser, M.D." says he credits the high-as-a-kite, sex-obsessed version of himself in "Harold and Kumar" as the turning point in his career.
"Who knew that three days on a funny stoner comedy would alter my track record the way it did?" Harris said.
See his racy cover below: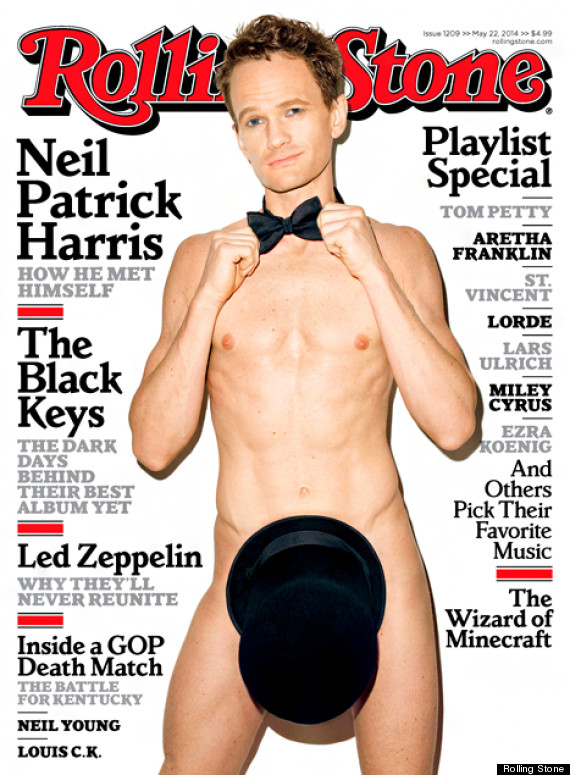 Pick up a copy of the magazine on sale at newsstands on Friday, May 9.


BEFORE YOU GO
PHOTO GALLERY
Celebrity News & Photos