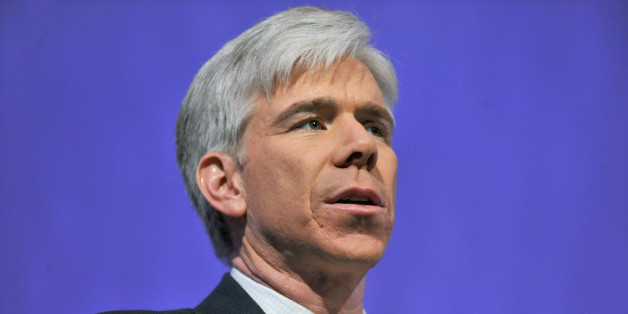 "Meet the Press" was the third place Sunday morning show for the fourth week in a row.
The NBC News program fell once again to ABC News' "This Week with George Stephanopoulos" and CBS News' "Face the Nation," according to the latest Nielsen data. "Meet the Press" drew 2,288,000 total viewers and only 530,000 key demo viewers, which ABC gleefully noted were its lowest demo ratings in more than 22 years.
The ratings mark even more trouble for "Meet the Press," which has seen its ratings plunge in recent months, starting in September when it fell to "This Week" for the first time in 16 years. "This Week" has topped "Meet the Press" in total viewers for 10 out of the last 11 weeks.
In the face of low ratings, Gregory has become a frequent target. His performance, as well as the network's attempts to improve ratings, have been at the forefront of media talk and speculation in the last year. NBC News senior vice president Alex Wallace has dismissed the chatter and insisted that the show is "doubling down on David Gregory" ahead of plans to turn the program into a "7 days-a-week source for politics and beltway buzz"-- with Gregory at the helm.