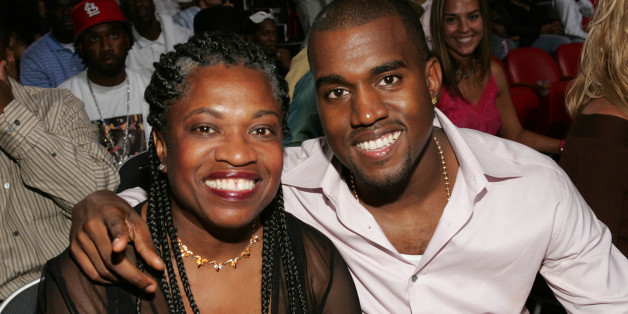 There are lots of things that can inspire heartfelt lyrics on a great song, like love or heartbreak, failure or success. But over the years, entertainers have showed us that there's no better inspiration than mom.
No matter how tough the rapper or how grown the singer, musical artists have repeatedly expressed their love and respect for the women who raised them. So whether you're near your mom or far away from her, celebrating with her or remembering her this year on Mother's Day, here are a few songs that sum up just how amazing moms really are.
"Dear Mama" by Tupac Shakur
"And there's no way I can pay you back / But my plan is to show you that I understand / You are appreciated."
"Dance" by Nas
"If only I could hear your voice and your laughter / Just one more time, my chest would be filled up with sunshine."
"A Song For Mama" by Boyz II Men
"You taught me everything / And everything you've given me / I always keep it inside / You're the driving force in my life."
"I Love My Momma" by Snoop Lion
"The first one to hold me / The first one to scold me / You never cease to teach me /And always try to reach me."
"Hey Mama" by Kanye West
"See you're, unbreakable, unmistakable / Highly capable, lady that's makin' loot / A livin' legend too, just look at what heaven do / Send us an angel, and I thank you."
"Momma" by Brand Nubian
"I always loved my momma (she's my favorite girl) / And I always loved my momma (she brought me in this world) / See I always loved my momma (she taught me right from wrong) / Cause I always loved my momma (you only get one, you only get one)."
"Sadie" by R. Kelly
"Sweeter than cotton candy / Stronger than papas' old Brandy."
"I Miss You" DMX Feat. Faith Evans
"I thank you for those Sunday dinners, they were vital / I thank you for my life, I thank you for my bible."
"Blueprint (Momma Loves Me)" by Jay-Z
"Momma loved me, pop left me / Grandma dressed me, plus she fed me"
"All That I Got Is You" by Ghostface Killah
"All that I got is you / And I'm so thankful I made it through."
"Look What You've Done" by Drake
"After all the things that we been through, I got you / Look what you've done, look what you've done / Look what you've done for me now."
"Mother" by Ashanti
"You taught me strength and you gave me guidance / Whenever faith was lost, you were there to find it /And all because a mother's love is unconditional."
BEFORE YOU GO
PHOTO GALLERY
Great Quotes About Mothers