Kim Kardashian said something intelligent yesterday, and we began to wonder if there might be hope for humanity -- but then Rob Ford opened his mouth. This is THE MORNING EMAIL for Thursday, May 8, 2014.
The Scuttlebutt
TOP STORIES
NIGERIAN PRESIDENT PLEDGES TO BRING GIRLS BACK
"Nigerian President Goodluck Jonathan pledged on Thursday to find more than 200 schoolgirls abducted by Islamist rebels, saying their rescue would mark 'the beginning of the end of terrorism' in the country." A $386,500 reward has been offered for information. Even Al Qaeda is appalled by the kidnappings. However, the village the search was based out of was torched by the Boko Haram, who killed over 310 villagers. Some were allegedly burned alive. [Reuters]
PRO-RUSSIAN UKRAINIAN REBELS GO AHEAD WITH VOTE
"Antigovernment rebels in eastern Ukraine said on Thursday that they would proceed with a referendum this weekend seeking autonomy, even though President Vladimir V. Putin of Russia on Wednesday had appeared to withdraw his support for the vote." Foreign Policy has a look from the ground, where ultraviolence reigns. [NYT]
MICHELLE KNIGHT SPEAKS OUT A YEAR AFTER RESCUE
Knight, who was one of the three women held captive for years by Ariel Castro in Cleveland, Ohio, has begun to speak out about her horrifying decade of captivity. "First, Michelle Knight heard pounding on the door. Then, there was silence. A year later, she still remembers the dread she felt that day. Rescuers were banging on the door after learning Knight and fellow captive Georgina 'Gina' DeJesus were trapped inside. But Knight and DeJesus didn't know the police were coming." Watch more of her interview with Anderson Cooper. [CNN]
STATESIDE: Watch Out Tornado Alley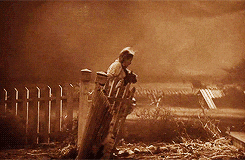 The latest campaign finance reform lawsuit opens the door to unlimited contributions. A recent study says failing to implement Medicaid expansion could be deadly. The first living organism with artificial DNA was created this week. Watch out, Midwest: tornado alley is alive and well. Details are emerging in the gruesome murder of a family who lived in former tennis pro James Blake's home. Voting in Kansas and Arizona? You'll have to show proof of citizenship. And Congress voted 231 to 187 to hold IRS official Lois Lerner in contempt.
In you've got a friend in me news, here's a monkey and labrador puppy meeting each other for the first time.
INTERNATIONAL INTRIGUE: Rob Ford Being Rob Ford
As the World Cup approaches, Qatar is being urged to end its "modern day slavery." Vietnam released footage it says is of a "Chinese vessel ramming a Vietnamese Coast Guard ship in the South China Sea as Vietnam tried to prevent the deployment of a Chinese oil rig in disputed waters." Rob Ford still thinks he's going to win reelection and loves rehab, saying it's like "football camp." And a massive blast leveled a hotel housing government troops in Syria.
In life lesson news, here are some baby elephants adorably learning how to use their trunks.
BUY! SELL! BUY! RIP Tony the Tiger
The man who voiced Tony the Tiger is dead at 64. He was pretty grrrrreat. Turns out the babysitters club isn't just for girls anymore: the Red Cross has seen a massive jump in teenage boys taking babysitting classes. Pizzerias across the country are dropping some "serious dough" to become Neapolitan certified by a non-profit in Naples. Over 65? Pack your bags for South Dakota, one of the top states to retire.
In Miley Cyrus news, here's an otter sticking out her tongue.
SCOUTING REPORT: First Pitch Fails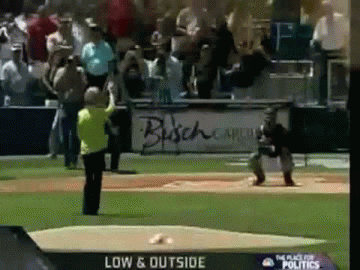 We're guessing "I'm The Man" is gonna be a hot pick for NFL draftees' walk-up song this year. After this snowmobiler lost a leg, he invented one that would give him the mobility he needed. FiveThirtyEight explains why scoring margins don't really matter in European soccer championship matches. Here's the history of the shooting sleeve. And a dinosaur threw out the first pitch at the Padres' game yesterday. His throw wasn't great, but it's better than Barack's first attempt.
In procrastination news, here's the latest round-up of all the sites we are wasting time on.
CULTURE CATCH-UP: SVU 4 LYFE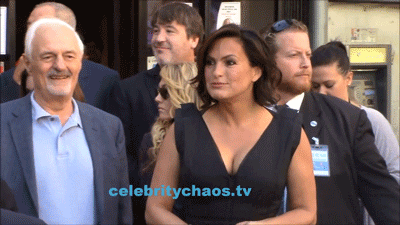 Don't worry, Sgt. Benson fans: "Law and Order: SVU" got renewed for another season. Will Ferrell is about to get with Pebbles in the "Flintstones" remake. You'll never guess POTUS's favorite political film, which turned 15 this year. Rashida Jones is following in Andy Samberg's footsteps with a cop comedy of her own. This is what NPR radio hosts wear to work. And Judd Apatow just recruited LeBron James for his latest comedy. We knew those hipster glasses would help cement his artistic cred.
In motherly love news, this mama dog is there to drag her pup to safety.
LIVIN': Bacon, All Day, Erryday
This is what your office SHOULD look like. Stop accidentally destroying your skin with these quick tips. Selfies have been labeled a potential mental health problem. This is how you eat bacon for every.single.meal. And these photos make it clear we truly were better off before smartphones.
In geek news, here's "Talk Nerdy To Me", a nerdtastic parody of Jason DeRulo's "Talk Dirty to Me."
OTHER PEOPLE'S BUSINESS: Advice From Crazies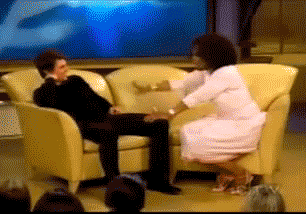 Kim Kardashian wrote a rather eloquent blog post condemning the racism her soon-to-be husband and child face on a daily basis. Angelina Jolie never thought these two things would happen to her. Neil Patrick Harris took it all off for Rolling Stone. Jon Hamm looks nothing like his alcoholic alter-ego Don Draper in his adorable prom picture. Here are the celebs who proudly declare they're members of the mile high club. And Zac Efron has been turning to Tom Cruise for advice, which is an absolutely great idea.
In glass door news, here's one that took out this poor cat.
TWITTERATI
@capricecrane: If you listen really closely you can hear the plans you had for today laughing at you while you waste time on the internet.
@TIME: Premier. President. Czar. See @TIME's new cover on what Vladimir Putin really wants http://ti.me/1uEZtmm pic.twitter.com/bh15nXWuMU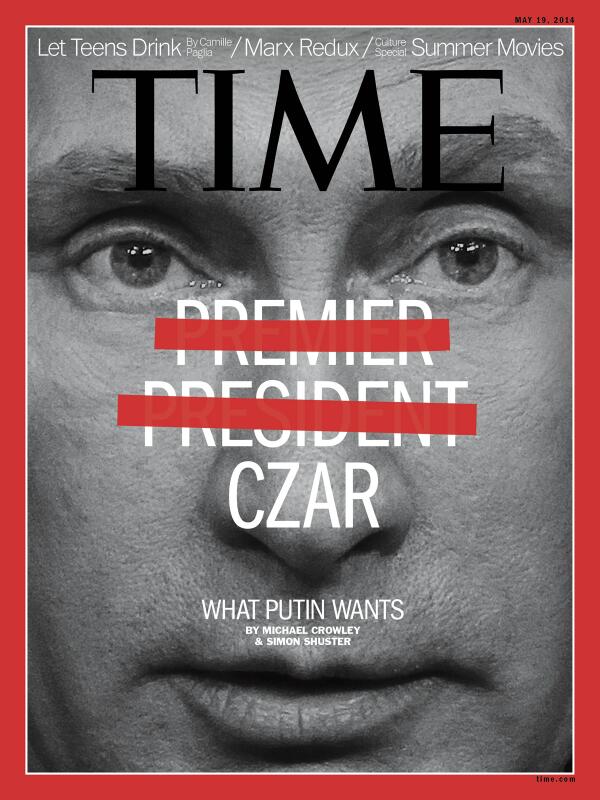 @GhostPanther: Wish I could find a sports show out there that would talk about where Johnny Manziel will be drafted & if he'll be any good.
@samantharonson: The "i'm done texting" emoji needs to be universally understood. It's the one that comes after you've already texted "k"
@NatGeoPhotos: Photo of the Day: Fuji Blossoms http://on.natgeo.com/1opyzur #pod #photography

ONE MORE THING
Here are the area codes where people are having the best time... *ahem*... doing it.
Got something to add? Send tips/quips/quotes/stories/photos/events/scoops to Lauren Weber (lauren.weber@huffingtonpost.com). Follow us on Twitter (@LaurenWeberHP). Does somebody keep forwarding you this newsletter? Get your own copy. It's free! Sign up here.