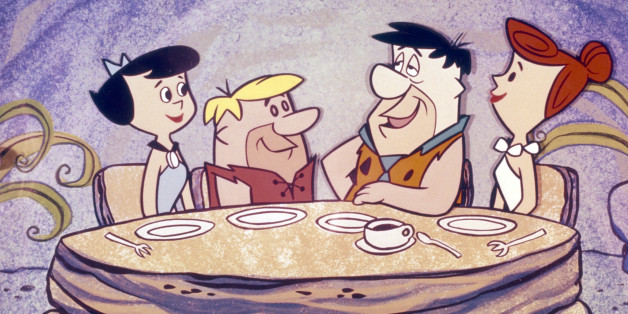 In more movie reboot news, Will Ferrell and "Anchorman" director Adam McKay will executive produce a new "Flintstones" movie at Warner Bros.
The studio will bring "The Flintstones" back as an animated feature, according to The Hollywood Reporter. Chris Henchy ("The Campaign") has already signed on to write the script.
"The Flintstones" fans will remember that the franchise first ran as a cartoon sitcom from 1960 to 1966, and Steven Spielberg produced a live-action movie in 1994 starring John Goodman, Elizabeth Perkins, Rick Moranis and Rosie O'Donnell. (But let's be real, Halle Berry and Elizabeth Taylor stole the show.) The film made more than $130 million in North America.
Seth MacFarlane famously tried to spearhead a revamped "Flintstones" television show at Fox, but reports claimed the network wasn't wowed by the script and shut down the project back in 2012.
Now it looks like Will Ferrell and his comedy buds will have no trouble getting this one in the works. Time to start campaigning for Ferrell and Christina Applegeate to rekindle their "Anchorman" love and voice Barney and Betty Rubble. Fred Flintstone catchphrase goes here.
BEFORE YOU GO
PHOTO GALLERY
Celebrity News & Photos