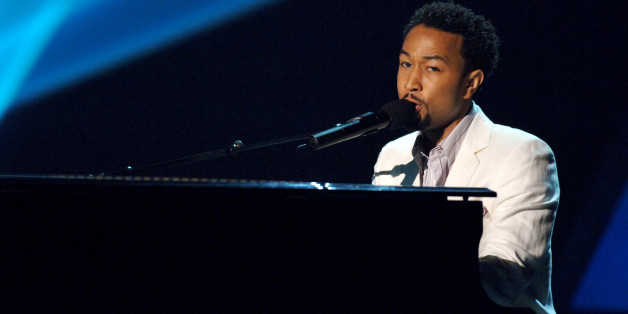 HuffPost turns nine today, May 9, and we're celebrating the best way we know how: with a playlist built for nostalgia. While some hits from 2005 are merely distant memories, these songs have managed to stay in our hearts despite the passage of nine years.
"Ordinary People," John Legend
"Ordinary People" tells a refreshing love story in which Legend admits that his relationship isn't perfect. If you've ever been in a less-than-a-fairytale relationship (read: all human beings) you can relate to this timeless track.
"We Belong Together," Mariah Carey
If you had a bad breakup in 2005, MC's desperate pleas were undoubtedly your consolation. Even if you didn't, this song haunted your dreams anyways: it spent 14 weeks at No. 1 on the Billboard charts.
"Fix You," Coldplay
Chris Martin reportedly wrote this delicate song for Gwyneth Paltrow after her father had passed away. Even though they've since split--or, rather, "consciously uncoupled"-- this song still pulls at the heartstrings nine years later.
"Chicago," Sufjan Stevens
"Chicago" isn't a straightforward love song by any means, but this ode to winging a cross-country road trip will flood your memory with all sorts of teenage nostalgia.
"Devils & Dust," Bruce Springsteen
Springsteen wrote this song from the perspective of a soldier serving in the Iraq War, but the acoustic period track is still a soulful listen nine years later.
"Since U Been Gone," Kelly Clarkson
Music snobs can deny all they want, but everyone is guilty of belting out "Since U Been Gone" in the comfort of their own cars. We may be so over our exes thanks to this breakup anthem, but we're definitely not over the karaoke gem itself.
"First Day Of My Life," Bright Eyes
The cutest song on college radio at the time with a sappy music video to match, this folksy ballad hasn't lost any of its quirky sparkle over time.
"Let Me Love You," Mario
Another inescapable radio hit in 2005, "Let Me Love You," first charted in 2004 and lingered the 2005 airwaves long enough for it to become a Valentine's Day anthem. We haven't heard much from Mario since, but this catchy love song is hard to forget.
"Cool," Gwen Stefani
"Hollaback Girl" may equally speak to your soul, but Stefani's ballad about forging a friendship with an ex-lover made our souls melt.
BEFORE YOU GO
PHOTO GALLERY
The #Beautiful Mariah Carey