It was such a treat to have beauty and style expert Bobbie Thomas as my guest on Mondays with Marlo, back for her third time! Bobbie gave us some great tips to beat the heat this summer with easy, breezy styles, advice on how to be a fashionista on a budget by re-purposing "season-less" pieces of clothing, and helpful tricks to flatter our unique body shapes. Bobbie is an expert on making women look and feel beautiful, and she was truly a pleasure to have back on the show! Be sure to watch our full video for all of her great insider tricks and tips.
For more of Bobbie's fashion and beauty tips, view the slideshow below:
PHOTO GALLERY
Beauty & Style Tips from Bobbie Thomas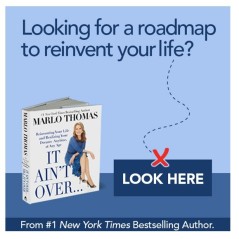 Add Marlo On Facebook:
Follow Marlo on Twitter:
Sign up to receive my email newsletter each week - It will keep you up-to-date on upcoming articles, Mondays with Marlo guests, videos, and more!
Sign up here
Tips And Tricks For Summer Legs