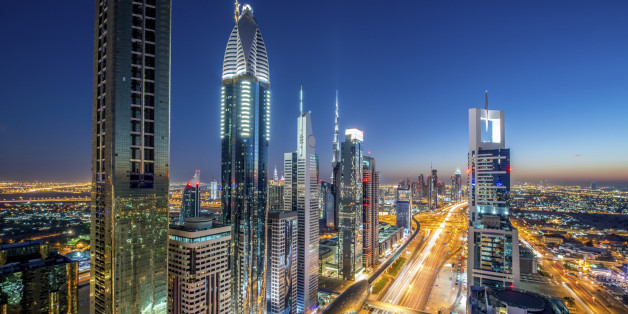 Paris, London...Dubai?
They folks over in Dubai have high hopes, it turns out, as they want to overcome the two European powerhouses to become the world's most visited city by 2020 by attracting 20 million visitors a year, the Telegraph reports.
London welcomed a record-breaking 16.8 million visitors in 2013 -- surpassing its previous record by more than a million visitors. To steal the title from London, Dubai would have to attract three million more visitors per year than London.
However, as the Telegraph points out, gathering data on the "most visited city" can be tricky. Paris and London often duke it out for the title, each claiming to be the most popular.
Last year, Dubai welcomed 11 million guests and saw a 10.6 percent year-on-year increase, Arabian Business reports. With that information in mind, hoteliers in Dubai are confident than can outdo London by 2020. And since the 2020 World Expo will be held in Dubai, that might not be too hard.
BEFORE YOU GO
PHOTO GALLERY
World's Tallest Hotel Opens in Dubai