A Texas man was arrested Wednesday after allegedly dragging his Shetland pony behind his pickup truck and beating the animal in the head, according to the Liberty County Sheriff's Office.
Francisco Castillo Cruz, 68, is charged with cruelty to a livestock animal, which is a felony. Deputies received a call around 10:15 a.m. Wednesday reporting that Cruz was driving his truck near the city of Dayton with the pony tied to the back. Every time the pony fell, the caller said, Cruz got out and beat the horse with his belt buckle.
"THE IMAGE BELOW IS GRAPHIC. CLICK HERE TO REVEAL IT"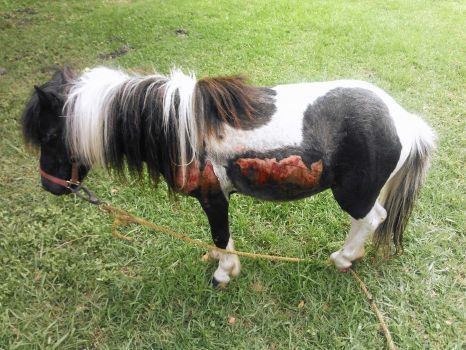 Deputies found the 5-year-old pony at Cruz's home, and noted that "most all of the hair and skin on the left side of the animal had been dragged off by the rough road surface," the release states. The pony also might lose his left eye from damage done by the belt buckle.
Cruz allegedly told cops he was "mad" at the pony because he wandered off of his property.
A hearing next week will determine whether or not the pony will be returned to Cruz's care.
Like Us On Facebook |

Follow Us On Twitter |

Contact The Author