You can't stop Miley Cyrus from partying in her bra.
The 21-year-old was photographed leaving Madame Jojo's Night and Cabaret Club in London on Thursday, May 8, wearing a bra with matching underwear and some metallic leggings. She partied the night away at the SoHo hotspot with the likes of Kate Moss, singer Pixie Lott and Topshop heiress Chloe Green.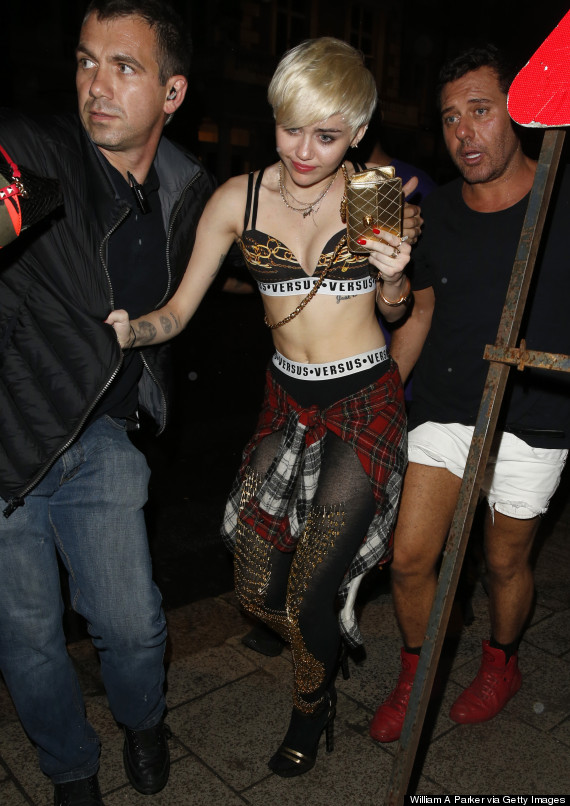 She also sported a long red wig with a light-up bow at one point in the night.
Cyrus performed in London at the O2 arena on Tuesday night, where she encouraged the crowd to smoke weed over cigarettes. While overseas, she also dispelled rumors that a drug overdose was behind her recent concert cancellations.
BEFORE YOU GO
PHOTO GALLERY
Celebrity News & Photos