This week, many stars struggled with the same problem: bad prints. Maggie Gyllenhaal chose a maxi dress in a bad pattern, Jessie J wore a satin floral ensemble that was less than flattering and Lily Allen made the mistake of matching her printed jacket to her printed dress.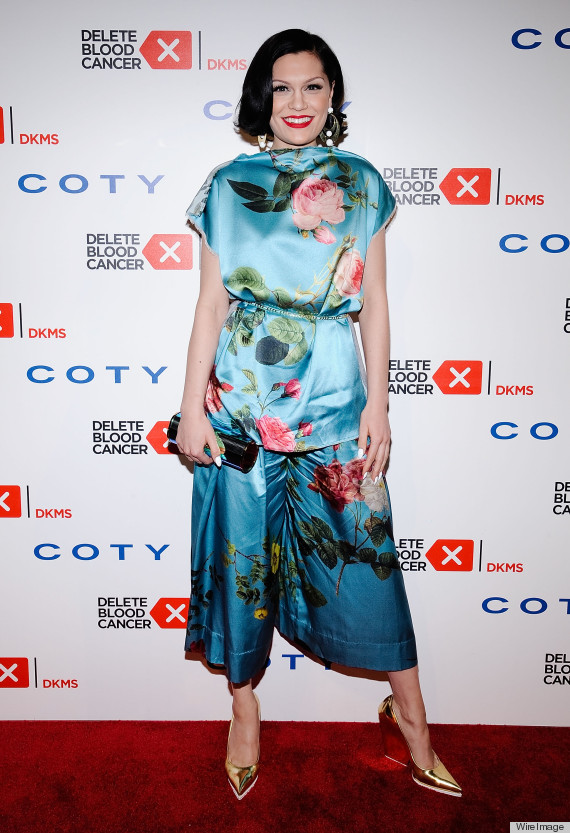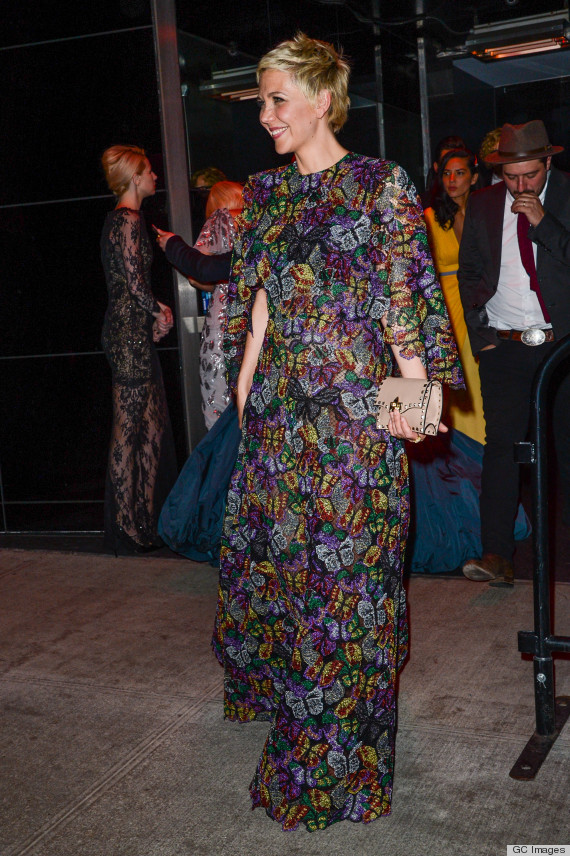 Gyllenhaal is 2-for-2 this week. Not only was her Met Gala dress a bust, but her after-party look wasn't much more successful. She needs to stop wearing printed, long dresses. They look matronly, especially when there is no skin to break up the silhouette.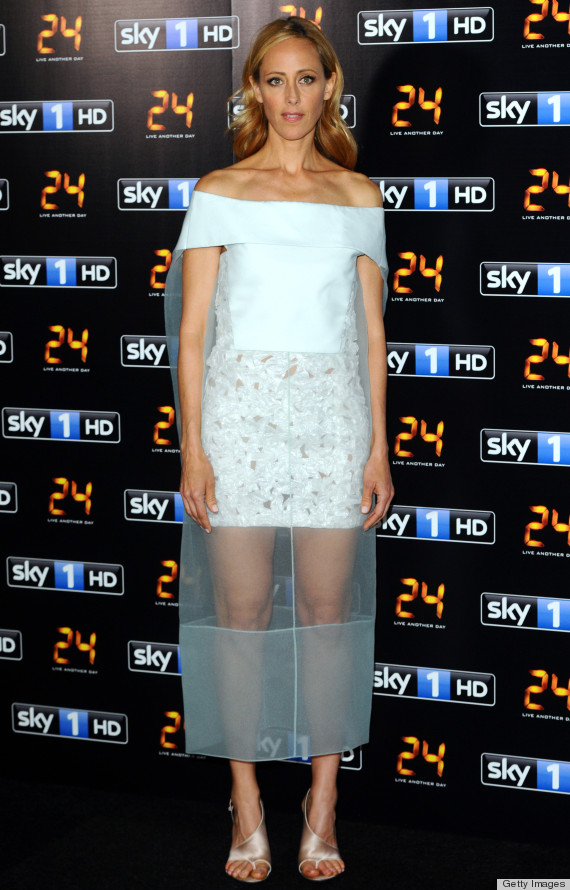 We could see this dress on Rooney Mara (in fact, we did see this dress on Rooney Mara,) but somehow on Kim it falls short. She took this look straight from the runway (down to the shoes) and injected none of her own personality into the fashion-forward outfit, which doesn't seem to fit with her style in the first place.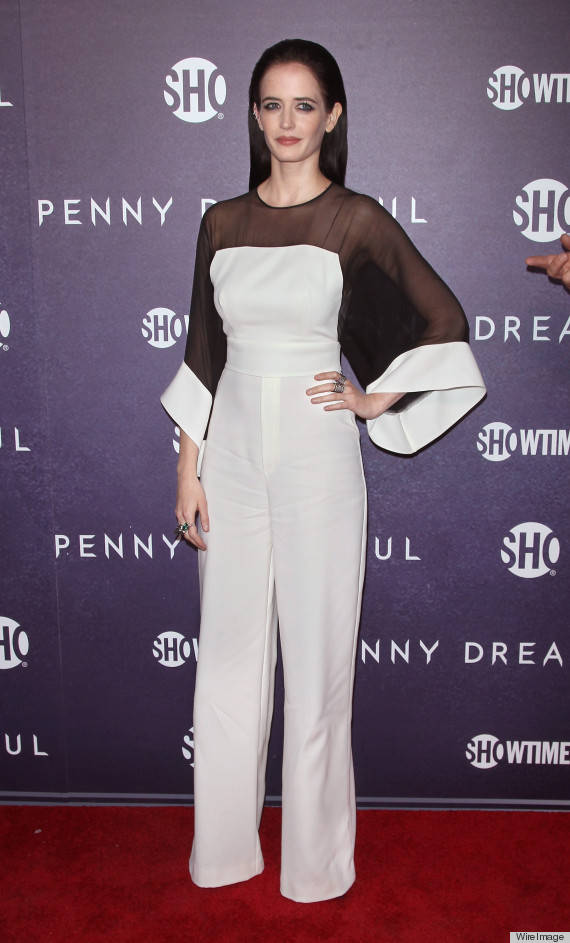 The bat sleeves and wide-leg trousers are too much fabric; they are engulfing the poor French actress. Some tailoring would have done her a world of good.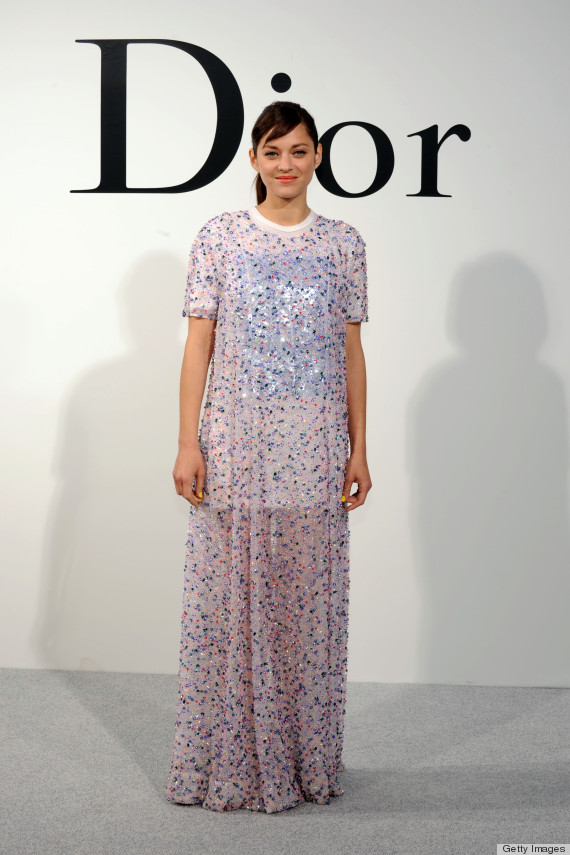 She needs a belt or something to cinch in at her waist, as this maxi dress just looks like a sparkly tent.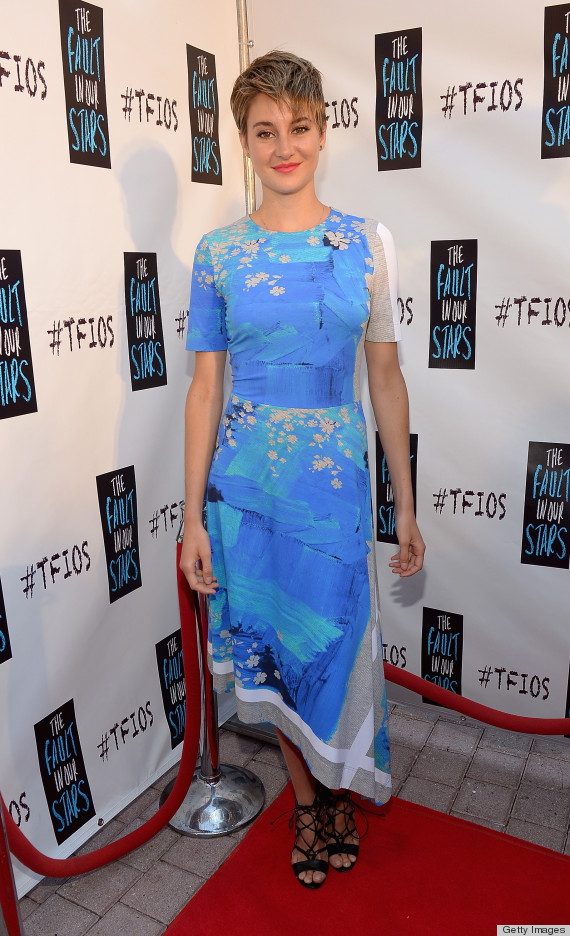 This is yet another print that could stand to be broken up. And we wish Woodley would have gone for more delicate shoes, as these are a little heavy for her spring frock.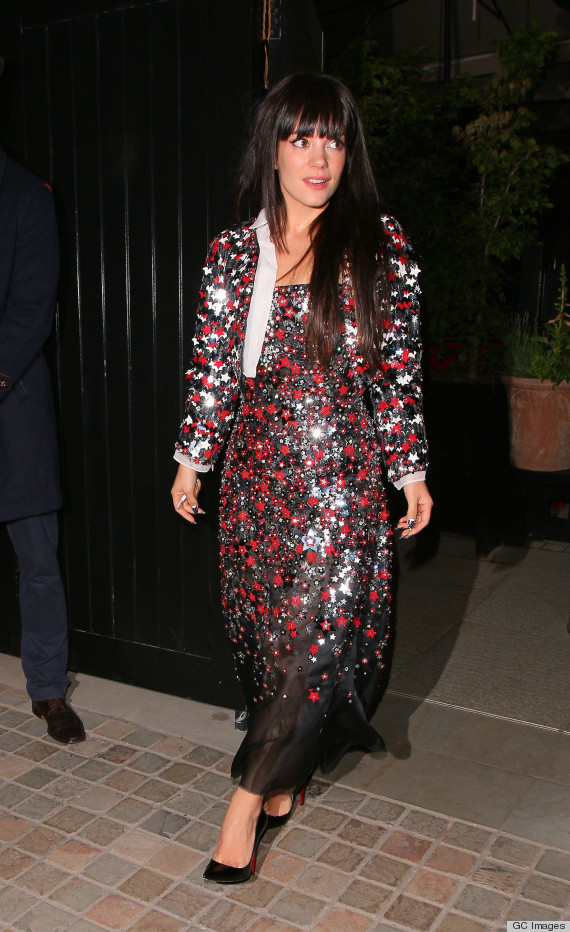 This look may have worked on the runway, but we wish that Allen hadn't opted to wear the jacket over the dress, it makes it too matchy-matchy.

BEFORE YOU GO
PHOTO GALLERY
Worst-Dressed Stars 2014