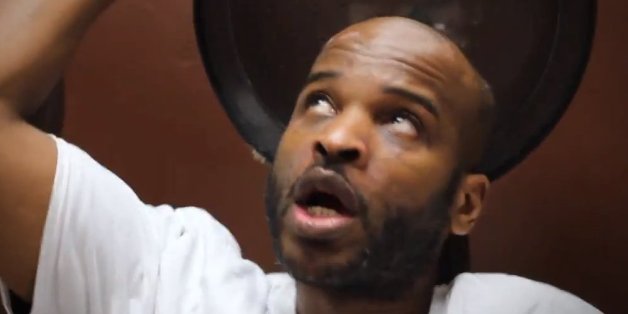 Rapper Andre Johnson says he's back in action less than a month after he allegedly attempted suicide by cutting off his penis and jumping from a second-floor balcony.
Johnson, who performs under the name "Christ Bearer" with the Wu-Tang Clan-affiliated group Northstar, tells TMZ that he cut off his penis out of depression.
Johnson said he has been unable to see his two daughters because of restraining orders. He reportedly has a third child on the way.
Johnson told the website that he was high on marijuana when he read a book about monks and vasectomies and decided self-dismemberment was the best solution for his problems.
Two members of Northstar who live in the same apartment building said Johnson cut off his penis and leaped without warning, according to Fox News. By the time they got downstairs, he was running around screaming.
Earlier reports from TMZ announcing that doctors were unable to reattach Johnson's penis are false, according to Johnson.
He said that his penis has been reattached and he has full functionality. However, he may not be able to have any more children, according to the New York Daily News.
Like Us On Facebook |

Follow Us On Twitter |

Contact The Author