With warmer weather and swimsuit season upon us, beauty and style expert Bobbie Thomas provided some guidance for choosing the most flattering swimwear for our unique body types.
"First of all, give up the alcohol!" she laughed.
On a more serious note, Bobbie added, "This is when knowing who you are inside and out -- the shape you are -- will pay off. You can really benefit from understanding your own body shape," she explained.
"There's no one, single rule here," Bobbie told us.
When it comes to shoes to pair with swimwear, Bobbie recommends matching your skin tone with a shoe to elongate your legs, though she also likes using shoes to add a pop of color to an outfit.
"Sometimes it's nice to think of shoes almost as book endings," she explained.
"Define those starting and ending points, and add an anchor of a pop of color on both the top and bottom," she said.
For more of Bobbie's fashion and beauty tips, view the slideshow below:
PHOTO GALLERY
Beauty & Style Tips from Bobbie Thomas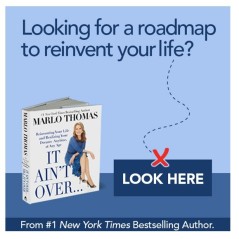 Add Marlo On Facebook:
Follow Marlo on Twitter:
Sign up to receive my email newsletter each week - It will keep you up-to-date on upcoming articles, Mondays with Marlo guests, videos, and more!
Sign up here
Tips And Tricks For Summer Legs