Beauty and style expert Bobbie Thomas let us in on a few of her insider tips for maintaining a youthful, glowing complexion.
Bobbie, who turns 40 later this year, swears by a two-product daily moisture regimen to keep her complexion radiant and healthy. She recommends finding one moisturizer with SPF for use in the morning and one with anti-aging properties for overnight use.
"At night, wear the anti-aging cream with ingredients like acid or retinol," Bobbie recommended, as these ingredients help promote quick skin cell growth at night when your skin is not at risk of sun exposure.
For the daytime, Bobbie recommends finding a cream that works for your unique skin type, especially if you have sensitive skin. For sensitive skin, Bobbie recommends a drugstore moisturizer line called Simple, as well as brands like Clinique. Bobbie also recommends finding a BB or CC foundation cream that has both SPF and color, serving two important functions in one product.
Bobbie's philosophy: "Protect your skin during the day, then treat at night."
For more of Bobbie's fashion and beauty tips, view the slideshow below:
PHOTO GALLERY
Beauty & Style Tips from Bobbie Thomas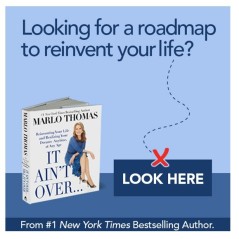 Add Marlo On Facebook:
Follow Marlo on Twitter:
Sign up to receive my email newsletter each week - It will keep you up-to-date on upcoming articles, Mondays with Marlo guests, videos, and more!
Sign up here
Tips And Tricks For Summer Legs