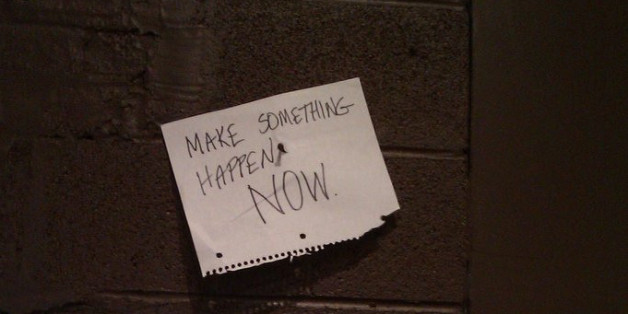 The rules of improv work pretty well off the stage.
On Saturday, Kelly Leonard, Executive Vice President of Second City, an improv company based in Chicago, spoke at theLake Forest College commencement in Illinois. Everyone from Bill Murray, John Belushi and Dan Aykroyd to Adam McKay, Stephen Colbert and Aidy Bryant got their start at Second City.
But according to a transcript of his speech provided to The Huffington Post, Leonard joked about being in the same spot as those graduates 25 years ago when he left Lake Forest in 1988, no where near the future celebrities.
I may or may not have had a mullet. I may or may not have had an ear cuff; I likely had UB40's "Red, Red Wine" on my walkman and I was absolutely certain that Michael Dukakis would become the next president of The United States.

I was wrong about so much.

But one thing I was right about was my absolute belief -- instilled by my professors and, luckily, by my family as well -- that I could pursue a career that didn't need to make a distinction between happiness and security; that I should aim for the stars with the full understanding that a lot of the time I'd be living in the shadows.
Leonard got a job as a dishwasher at Second City. Eventually he made his way out to the front of house and met some of the performers, like Mike Meyers, Bob Odenkirk, Jane Lynch, Tim Meadows and Chris Farley, who he noted "was constantly getting in trouble for breaking things."
"I made almost no money," Leonard said, "I was working in the trenches, but I was happy."
He then explained how a major rule in the world of improv can work well for life in general:
The first rule of improvisation is that in order to make things happen you must say Yes, And. No action on stage can move forward if you say no.

Of course, we live in a No, But world. People love to say no. No makes things easy. No is the default setting for people acting in fear. No is the enemy of change. Saying Yes, conversely, creates opportunity. But you can't stop at Yes. The "And" part of that equation, requires that you add something to the conversation.

It's not enough to affirm, you must affirm and contribute.