Shailene Woodley may not be too comfortable chopping off her hair, but when it comes to body confidence, she seems to be doing just fine.
The "Fault in Our Stars" actress is InStyle's June cover girl, and exudes spring gorgeousness in a Dolce and Gabbana dress and Marni sandals (that we NEED, pronto.) Inside the glossy, she talks dating, her generation and how she feels about her body:
"I'm in a place where I feel healthier than I've ever been, and my body is exactly where it wants to be. I feel like I'm a woman. My boobs shrank. No one tells you that when you lose weight. No bra, no problem."
While some of us may be jealous of the fact that she doesn't have to wear a bra, it's certainly refreshing to see that a 22-year-old, who serves as a role model for young women, has a positive attitude when it comes to how she looks.
Check out the beautiful cover and to read the entire article, head over to InStyle.com or pick up your copy of InStyle, which hits newsstands May 16.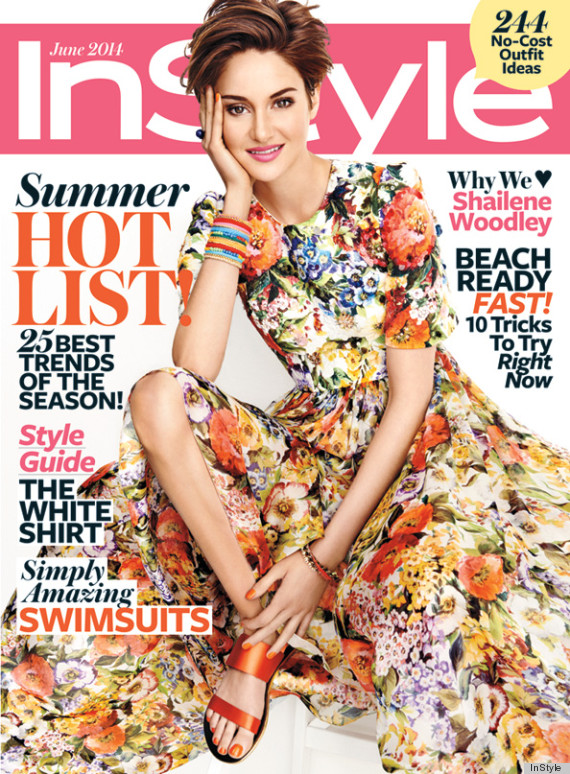 BEFORE YOU GO
PHOTO GALLERY
Shailene Woodley