On Monday, the world was shaken forever by an earth-shattering event: TMZ's posting of video showing Solange Knowles violently attacking her brother-in-law, Jay-Z — all while sister Beyonce suspiciously stood by and appeared to do little at all to stop the altercation.
Here at HuffPost Media, we believe in trying to bend all stories towards our orbit—especially if they are amazing gossip stories about hugely famous celebrities engaged in shocking behavior. But sometimes it's a little difficult to think of an excuse. So, in the interests of transparency, we present to you all the ways we thought we could possibly shoehorn this riveting tale into our section.
Journalists tweeted stuff about it, so...yeah! Media story!:
Note that Solange's flouncy Phillip Lim gown was roomy enough to provide a wide range of motion. A great argument against body-con dresses.

— Maureen O'Connor (@maureenoco) May 12, 2014
also consider this: what if beyonce WANTED us to see this video

— ▵ Jenna Wortham ▵ (@jennydeluxe) May 12, 2014
Somebody please voxsplain the Solange/Jay fight to me.

— Kevin Roose (@kevinroose) May 12, 2014
Something about "how did TMZ get the video?"
Did they PAY for it? Is paying for your stuff bad? What's TMZ's place in the modern media ecosystem? Blah blah blah ANYWAY what about THIS AMAZING CONSPIRACY:
what if Beyoncé was the one who wanted to fight, but was using a surrogate

— Dan D'Addario (@DPD_) May 12, 2014
Or what about, like, some rumination on our obsession with celebrity?
"So can we talk about how the BIG STORIES ARE ALWAYS BEING IGNORED?" is something that we have said in the past.
Guys, we know. Solange, Jay-Z, blah, blah, blah. But there's a lot of riveting business news today too!

— HuffPostBiz (@HuffPostBiz) May 12, 2014
lol at people tweeting out stories about the government, war, civil rights at a time like this

— Rembert Browne (@rembert) May 12, 2014
Er, um (we're struggling now), uh...maybe call a media professor to ask what the academic community thinks this moment in culture represents for our society and our press habits?
Yeah, we're not doing that.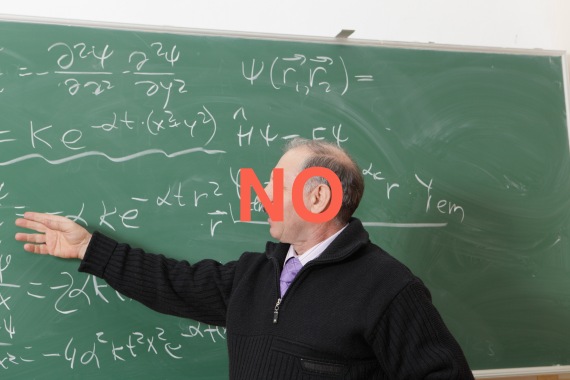 OH, WHO CARES: WE JUST WANT TO KNOW EVERYTHING!
WHAT HAPPENED? WHO SAID WHAT? WHAT DID JAY DO? WHY WAS BEY JUST SITTING THERE?! WHAT IS HAPPENING IN THE KNOWLES-CARTER EMPIRE?!!!! WHEN WILL WE KNOW THE TRUTH?!?!?!?!!?!?!
If you know the truth, please get in touch: @HuffPostMedia. Thank you.