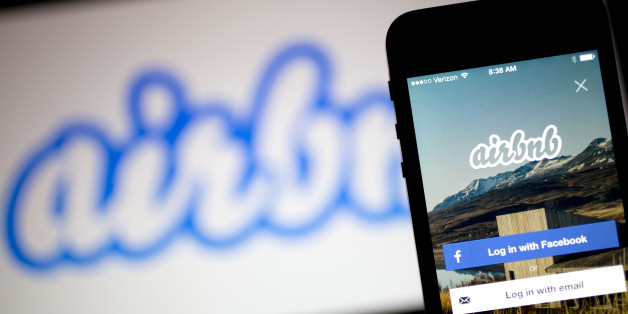 Airbnb's legal woes in New York City show no signs of stopping -- and now one local official is taking aim at the company's advertorial presence in the subway system.
The New York Daily News reports Public Advocate Letitia James has penned a scathing letter to the Metropolitan Transit Authority, accusing the agency of "facilitating or encouraging illegal behavior" by displaying a series of Airbnb ads inside Penn Station.
She claims that by allowing Airbnb to promote itself in MTA properties, the MTA is failing to adhere to its own guidelines, which prohibit ads that promote "unlawful or illegal goods, services or activities" from appearing.
@Airbnb advertising on the NYC subway because #screwyourrulesnyc pic.twitter.com/e9S9LxRnFR

— Lily Q (@LilyQ) May 8, 2014
The criminal nature of Airbnb is hotly debated. The popular home rental service is currently in the doghouse with the state's Attorney General Eric Schneiderman over questions of operational legitimacy and tax revenue -- concerns echoed by New York City Mayor Bill de Blasio. Last year, Schneiderman issued a subpoena demanding confidential Airbnb listings of all host users in New York.
In the letter Monday, James said Airbnb's existence in New York threatens the hotel industry with illegal accommodations. She also demanded that the MTA turn over all communications it has had with the company, as well as a list identifying where every ad is currently being displayed.
MTA spokesperson Kevin Ortiz wrote in an emailed statement to The Huffington Post that while the "MTA understands Public Advocate James' concerns about housing affordability in New York," the ads will remain up for now.
"Our advertising standards prohibit us from displaying advertisements that promote unlawful or illegal services," he wrote. "[B]ut the Attorney General's investigation is in its early stages and to date there has been no determination that Airbnb's services are illegal."
The full letter below: