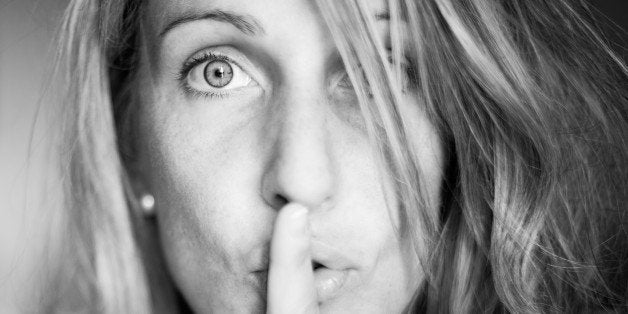 "A place to share what you wouldn't dare say to your playgroup." That's the tagline for author Julia Fierro's Tumblr -- Parenting Confessional.
The site was inspired by "Cutting Teeth," Fierro's novel which is on sale today. In it, a group of 30-something parents go to a beach house with their young children for a weekend. Through alternating narratives, the characters reveal their fears, addictions and desires to the reader, but mostly keep them secret from each other. Like so many moms and dads today, the only place they feel safe venting is on the Internet.
"Admitting your so-called 'failures' as a parent -- we all know how hard parents, especially mothers, can be on themselves -- feels too risky in real life, as if you are inviting others to judge your 'success' as a parent," Fierro told HuffPost over e-mail.
And so, she wanted to offer a new place for parents to do just that. "My initial dream for the Parenting Confessional was that it would give parents a place to let off some steam by posting, and to remember they are not alone by reading the confessions of others," she said. "To laugh, and maybe to tear up, at the incredibly complex day-to-day experience that is parenting."
That dream became a reality -- quickly. In just a few days after the site went live, Fierro had received hundreds of submissions including, in her words, "the mundane absurdities of everyday life with children [and] the surprising and astonishing moments that remind us why we, now in our lives after children, can't imagine any other life as meaningful."
BEFORE YOU GO
PHOTO GALLERY
9 Things Parents Should Avoid Posting About On Facebook This Summer