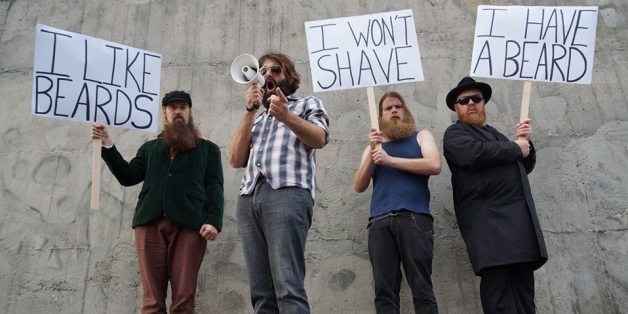 Australian rock band The Beards have one mission in life: putting a beard on every man and -- that's right -- woman's face. The fourth installment of their pro-beard agenda, "The Beard Album," is a 12-track facial hair assault, filled with spirited messages like "A man without a beard is like a lion without a dick," "I wanna make love to all the bearded ladies" and "I do have a beard, but I don't have a job."
"Our previous albums were pretty beardy, but we just felt they didn't quite fully sum up our affinity toward beards," bassist Nathaniel Beard said in a press release. "Now with this new album, we feel like we've finally released what will probably go down as the most pro-beard album in history."
If you're looking for the courage to continue your beard through the approaching hot months, or just a good laugh, stream The Beards' album below. If it strokes your beard, you can purchase it on iTunes.
BEFORE YOU GO
PHOTO GALLERY
Celebrity News & Photos