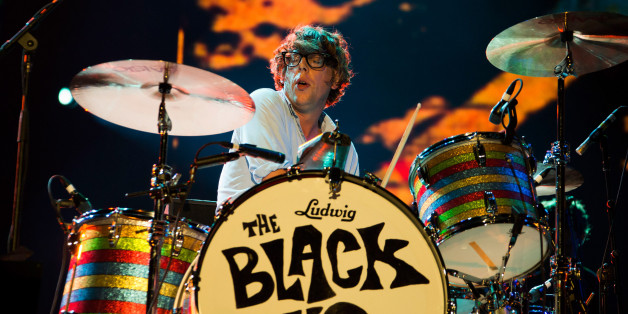 Not everybody is super excited about Michael Jackson's posthumous album, "Xscape." The Black Keys' drummer Patrick Carney slammed the late singer's new record, which features eight unreleased tracks including "Love Never Felt So Good," which has already drummed up song of the summer buzz.
"[It's] some fucking bullshit that sucks so bad that it took them three years after he died to make it listenable," Carney told Rolling Stone in their latest issue. "Like he had to be dead for three years for it to be released."
Most of the tracks had been retooled by Epic CEO L.A. Reid, Timbaland and other major producers. Carney went on to say that the album may have been made because "L.A. Reid needed a new boat."
The Black Keys' new album, "Turn Blue," came out earlier this week on May 12, just a day before Jackson's "Xscape." According to Vibe's oral history of "Xscape," L.A. Reid started working on Jackson's songs in September. "I asked to do it, because being at Epic Records we call this the House That Thriller Built," he told Vibe. Reid said "Love Never Felt So Good" is the track that launched the album. "That day became a beautiful day because that music was coming through my speakers and into my soul," he said. "From there I said, 'Okay if the world hasn't heard this, then there's an album to be made.'"
BEFORE YOU GO
PHOTO GALLERY
Celebrity News & Photos