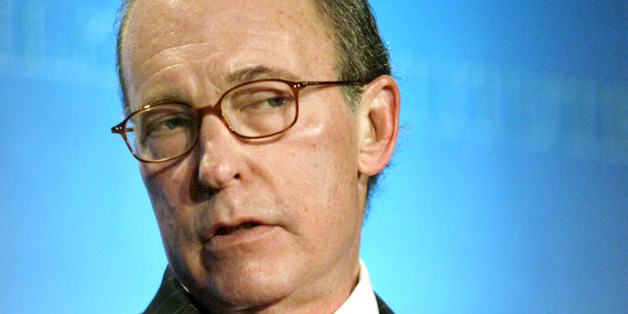 Sorry, Larry Kudlow, but we think you are grossly overestimating the monetary value America places on its teachers.
During an episode of MSNBC's "Morning Joe" Wednesday, CNBC's Larry Kudlow stated that schoolteachers are "making 120,000 per year." When pressed on the $120,000 figure by co-host Joe Scarborough, Kudlow zeroed in on New York City specifically, saying, "absolutely, in this city? … Just take a look at the recent [Mayor Bill] de Blasio settlement; it's going to be even more than that."
The comment came as part of a larger discussion on the current state of the GOP and the idea of Wall Street versus main street, as shown below:
We wish teachers actually made as much as Kudlow thinks, but unfortunately he is pretty off. On average, public school teachers across the country made $56,383 in 2012-2013, according to the National Center for Education Statistics.
He is right, though, that New York City's teacher wages are particularly competitive, especially after the mayor's recent deal with the United Federation of Teachers, to which Kudlow referred. However, that does not mean NYC teachers are generally raking in $120,000 per year. Under the new contract, the maximum salary of teachers is $119,565 per year –- but that is only after at least 22 years of experience in the classroom, a master's degree and 30 additional academic credits. The starting salary of a teacher in the city is $54,411.
On Twitter, Morning Joe viewers pointed out Kudlow's error:
@morningjoe Larry Kudlow says teachers make $120,000 per year. Where can teachers get these jobs, Larry?

— Glkliberal (@GLKLiberal) May 14, 2014
@larry_kudlow Your statement on @Morning_Joe that teachers make $120,000 is misleading! You must be talking about a superintendent's pay!

— Kathy Vasellas (@kdv10s) May 14, 2014
@larry_kudlow must be drinking baileys with his coffee on @Morning_Joe. Those numbers he is spouting out are crazy. Teachers making 120k?!

— Lloyd Baldwin (@rvalloyd) May 14, 2014
Maybe someday the people who mold our nation's future generations will be rewarded with more competitive pay, but until then, other professions will continue to take home $70,000 more on average per year.
BEFORE YOU GO
PHOTO GALLERY
Education Leaders Who Have Never Taught