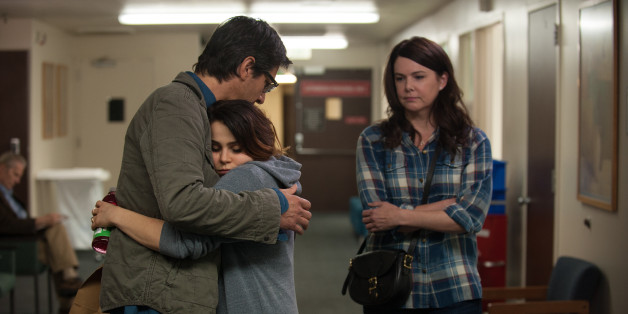 Over the past week, we've all been thrown for a bit of a loop ... at least TV-wise. One of the most talked-about pilots, "How I Met Your Dad," didn't get picked up, and everyone's favorite on-the-bubble comedy, "Community," finally got the boot. And that's just the beginning!
As to be expected, Twitter exploded with emotion. Here's what you guys had to say about the triumphs and travails of the new TV season:
From the looks of it, canceling "Revolution" was a terrible mistake.
#NBC #Revolution cancel is HUGE mistake and saddens us. We no longer watch ANY TV shows unless we know they get renewed for a 2nd year. @nbc

— John J. Zenes (@johnjzenes) May 9, 2014
With all of the crappy programs on #NBC they cancel #Revolution ??? #Revolutionlives #RelocateRevolution I might boycott #NBC entirely!

— Cat ❦ Helms (@cathelms) May 9, 2014
Once again #NBC making stupid decisions. They save these stupid reality shows & cancel scfi & it was just getting great. #Revolution

— Kobeissi™ (@Gopic) May 9, 2014
Feelings about "How I Met Your Dad" are pretty mixed ...
I thought this was a no brainer. Why "How I Met Your Dad did not get picked up" http://t.co/KQlO6p7DHS

— Jem Joven (@jemjoven) May 15, 2014
I'm just bummed because I like Greta Grewig. http://t.co/PGZbBYyeCo

— Robert Reed (@Robbie_K_Norris) May 15, 2014
Pretty bummed that How I Met Your Dad didn't make it to series. Hopefully it'll get retooled and come out eventually.

— Jonathan Hart (@Jshart92) May 15, 2014
"@HuffPostTV: #HIMYM spinoff #HIMYD is officially dead at CBS http://t.co/OsLaP45ER7" @serienfurecidos JAJAJAJAJAJAJAJA

— Juan Lannister (@MrRadda) May 14, 2014
... But everyone seems to be in agreement about "Community."
Bummed but not surprised by #Community's cancellation -- glad that it got to go out with Dan Harmon's quality.

— Laura Prudom (@LauInLA) May 9, 2014
I will deff #Solange the hell up on #nbc for canceling the best tv show ever...I'll miss u #community #CommunityCancelled

— caroline lobato (@carrieaps) May 13, 2014
What a sad day! Just learned that NBC cancelled #Community. So long for #sixseasonsandamovie :(

— Shelumiel Abapo (@pinoytvcritic) May 13, 2014
Friggen NBC cancellin the good shows Never forget #Community #GrowingUpFisher

— Radical Rob (@Playstheguitar) May 13, 2014
I still can't believe NBC dropped #Community. This show is the pinnacle of perfect satire. Where can I throw my money to renew this thing?

— Jessica Unkel (@psylawn) May 11, 2014
There is a lot of anxiety about the fate of "Parenthood."
Dear #NBC @JessWProducer & I have been refreshing Twitter for 6+ hours Please just renew @nbcparenthood already, we're willing to beg!

— Samantha Davidson (@SamRDavidson5) May 10, 2014
My #nbc loyalty will end if they cancel @nbcparenthood - #donotcancelparenthood

— Michelle del Valle (@michelledv) May 10, 2014
Keep those fingers crossed for #Parenthood. May you staaaaay forever renewed.

— Andy Swift (@AndySwift) May 9, 2014
Waiting for news on whether or not @nbcparenthood is renewed is causing me serious anxiety... #RenewParenthood

— Jenny Anderson (@jennyyanderson) May 9, 2014
As for "Two And A Half Men," feelings are all over the place (kind of like the show).
Long overdue RT@HuffPostTV: "Two and a Half Men" is officially ending next season pic.twitter.com/gPUXo6kUht http://t.co/eFDoXeYcyD"

— Ren Mc (@RenMc11) May 14, 2014
With Two and a Half Men ending next season, Jon Cryer has only one year to have his own big public meltdown to complete the prophecy.

— Eric Goldman (@EricIGN) May 14, 2014
"@HuffPostTV: Ashton Kutcher is about to be out of a job http://t.co/UUjxPTohZs". GOOD, HE STUNK JUST LIKE THE SHOW.

— Michele Cormier (@priv8is) May 14, 2014
I can't even ask the network gods why #Revolution was cancelled when Two and a Half Men is still on @NBCRevolution #SaveRevolution

— Blunt_Object (@blunt_object) May 15, 2014
I am shocked to hear that "Two and a Half Men" is ending next season because I didn't know that it was still on the air.

— Courtney Shannon (@cshannonpdx) May 15, 2014
Now that the decisions have been made, how are you feeling about the 2014-15 TV season? Sound off in the comments!
BEFORE YOU GO