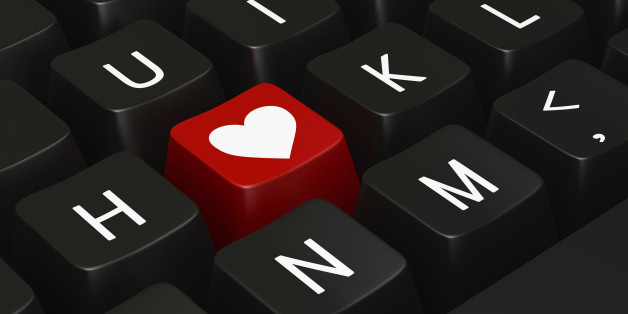 Listen up, folks: The way you put together your online dating profile could mean the difference between a Friday night on the town and a Friday night spent watching another nine episodes of "Family Guy".
According to a new study from eHarmony UK, the words you use to describe yourself can greatly affect how many messages (and subsequently dates) you actually receive.
After surveying 12,000 active users, researchers discovered the words that are most appealing in an online dating profile and calculated the percentage of extra interest each word generates. Here they are (drum roll please):
Top 10 words men were interested in seeing on a woman's profile:
1. Sweet (46%)
2. Ambitious (39%)
3. Thoughtful (30%)
4. Spontaneous (30%)
5. Physically fit (22%)
6. Funny (21%)
7. Outgoing (19%)
8. Optimistic (17%)
9. Hard-working (17%)
10. Passionate (16%)
Top 10 words women were interested in seeing on a man's profile:
1. Physically fit (69%)
2. Ambitious (64%)
3. Perceptive (63%)
4. Passionate (54%)
5. Optimistic (44%)
6. Funny (38%)
7. Spontaneous (33%)
8. Thoughtful (21%)
9. Affectionate (17%)
10. Outgoing (17%)
It should be noted, the use of specific words had a much bigger impact on women's decisions to send messages than on men's, a press release explained.
Keep in touch! Check out HuffPost Divorce on Facebook and Twitter. Sign up for our newsletter here.

BEFORE YOU GO
PHOTO GALLERY
Tips For Successful Online Dating