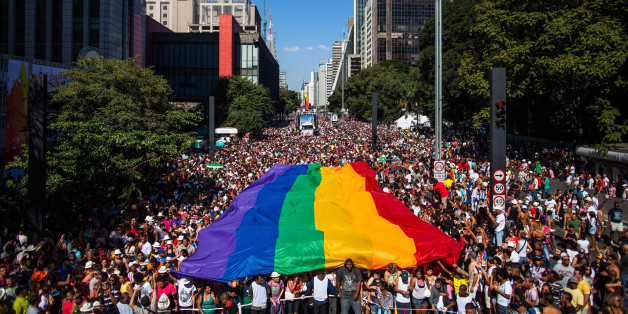 Each week HuffPost Gay Voices and HuffPost Live will take a look back at some of the biggest queer news stories from the past week. Check back every Friday for your queer news round-up in this regular feature titled "QueerView."
Why Scalia Is Content When People Write Him Off As An Anti-Gay Bigot
WASHINGTON -- A federal judge in Idaho on Tuesday joined the growing list of jurists who have embraced the words of Supreme Court marriage equality opponent Justice Antonin Scalia while striking down a state ban on same-sex marriage.

More Gay People Should Kiss In Public!
By the time you read this, I will have changed my Facebook profile picture. And I hope you'll do the same.

Military Prisons Won't Let Chelsea Manning Access Hormone Therapy
WASHINGTON (AP) — The Pentagon is trying to transfer convicted national security leaker Pvt. Chelsea Manning to a civilian prison where she can get treatment for a gender-identity condition.

Trans Person To Play In A World Cup Qualifier Featured in 'Next Goal Wins'
Jaiyah Saelua made history in 2011 when she played a key role in American Samoa beating Tonga in the team's first victory in international soccer, as well as a 2014 World Cup qualifier.

Unicorn Of The Week: Carmen Carrera
Beloved photographer David LaChapelle has released his poster designs for the annual Life Ball, and they feature one of our favorite models and transgender icons: Carmen Carrera.

Celebrating International Day Against Homophobia And Transphobia
QueerView is joined by people from all over the world to take a look at a special day dedicated to taking a stand against both homophobia and transphobia.