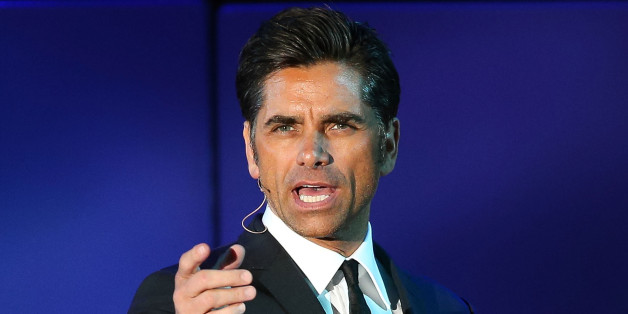 HuffPost blogger Annelia Alex wrote about the unrealistic lessons that '90s television taught her as she was growing up, but surely she didn't know Uncle Jesse himself would respond.
In Alex's blog post, she highlights the various lessons and conventions from '90s sitcoms. From "Friends" to "Full House," Alex points out that she realized in retrospect how much the favorites shows of her youth disillusioned her about reality. Some include the fact that no one ever chases after you like they do on TV (totally true) and that it's pretty unlikely to have that classic friends-with-benefits situation with your apartment neighbor. While Alex makes some great points, one person in particular disagrees with her, and he just so happens to be John Stamos.
The "Full House" actor took to his personal Facebook on Saturday, May 17, to respond to Alex's blog. "Don't blame the way your life turned out because of TGIF -- if you're lucky enough to have kids - maybe you should have them watch re-runs of 'Breaking Bad' -- see how that turns out," Stamos wrote on his Facebook with a link to Alex's article.
The actor did see the writer's point of view, though, adding that he understands how some of his show was silly and unrealistic. However, Stamos stood by his opinion and added, "The happiness that these shows have brought to peoples [sic] lives -- i've felt that more first hand than i'm sure you have." While he initially called Alex "bright enough" to write her article, he ends his Facebook post with a semi-insult, apologizing for her not being "bright enough" to enjoy the good aspects of "Full House."
We're all up for a good, healthy debate, but Stamos probably shouldn't have questioned someone else's intelligence level.
BEFORE YOU GO
PHOTO GALLERY
"Full House" Cast: Where Are They Now After 25 Years?