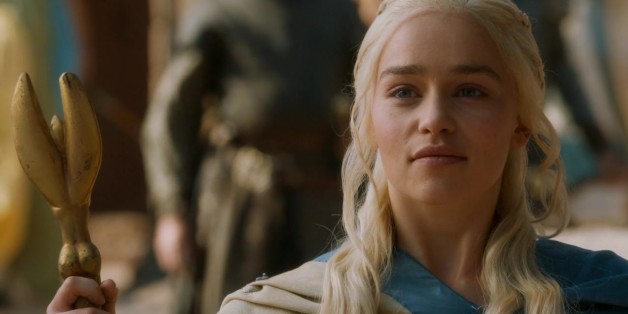 Summer is coming.
These simple life hacks, courtesy of all of our friends in Westeros, are everything you need to get ready for summer:
1. Instead of wasting time going to a wedding, just jump in front of a bus.
2. Pushing little kids out the window is a romantic way to show your summer fling you care.
3. Machetes are an all natural nail polish remover for that new summer look.
4. Got a summer song stuck in your head? A little treason will help you let it go.

5. Going gluten free makes everything sexy.
6. To achieve that perfect tan, lightly engulf yourself in flames until you reach a desired golden brown.
7. To better enjoy summer BBQs, try not to lose your wiener.
8. No joke, highlights will totally change your life.
9. If you don't want everyone at the party to hate you, do not be the slow clap guy.
10. And finally, for the perfect way to impress your summer crush, just look under your nose.

(Shout out to Theon Greyjoy.)

BEFORE YOU GO