With so many weight loss myths out there, Weekend Today Show News Anchor and Personal Trainer Jenna Wolfe cleared up one especially prevalent misconception in regards to women and strength training.
Jenna stands behind an approach to weight loss that includes both cardio and strength training, emphasizing the importance of both types of exercise. She also cleared up the common misconception that strength training only adds bulk to women's muscles.
"So many women tell me they don't want to bulk up by lifting weights," Jenna said, "so they'll get on a piece of cardio equipment for a half hour and then hop off, but this is not the right thing to do!"
When you only use cardio equipment during a workout, you are limiting the calories you could potentially burn. Though you may temporarily boost your metabolism and burn calories, the effects of the workout will end shortly after you finish your cardio.
Jenna explained that strength training not only burns calories, but also helps boost your metabolism so you keep burning calories long after you're done with your workout.
"Lifting weights allows your metabolic rate to last longer," she explained, "so you'll burn calories hours after you leave the gym, making you both stronger and leaner."
Since you'll burn more calories lifting a piece of weight than you will burn doing cardio, Jenna encourages incorporating both into your workout regimen. Bonus features: strength training will also help with your posture, muscle tone and overall core strength.
For more of Jenna's exercise tips, view the slideshow below:
PHOTO GALLERY
Fitness Tips From Jenna Wolfe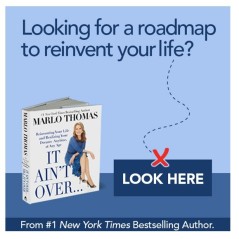 Add Marlo On Facebook:
Follow Marlo on Twitter:
Sign up to receive my email newsletter each week - It will keep you up-to-date on upcoming articles, Mondays with Marlo guests, videos, and more!