When it comes to the piece of cardio equipment that burns the most calories, Weekend Today Show News Anchor and Personal Trainer Jenna Wolfe's choices might actually surprise you.
"The goal is to do as little work as possible and get the biggest results," she explained. For the best results, Jenna recommends two specific and somewhat lesser-known workouts: taking the stairs and the rowing machine.
Jenna believes the physical act of walking up steps is one of the most challenging and beneficial workout choices.
"When you are walking up steps, it's so challenging and good for you," she explained. "Start by doing a nice pace for ten minutes, then rest, and eventually work up to 30 minutes. You'll really tone yourself," Jenna explained.
Jenna also encourages using the ergo—or rowing—machine, citing the benefits that rowing has on the entire body, from biceps to glutes.
"It's such a great, old-school piece of equipment," she raved, adding that you'll usually find this piece of equipment towards the rear of the gym.
As far as using a treadmill, Jenna thinks this is a great choice as well, as long as you challenge yourself as much as possible with the machine's settings.
"Take up the incline to a level 3.5 or 4.0," Jenna suggested, "then play around with speed. You really want to get yourself going."
Jenna also recommends not holding on to the machine's handle bars in order to get your entire body involved in the workout. She also encourages you to not get off of the machine the moment you get tired. Instead of getting off the treadmill, lower the incline grade or slow your pace until you regain your breath.
For more of Jenna's exercise tips, view the slideshow below:
PHOTO GALLERY
Fitness Tips From Jenna Wolfe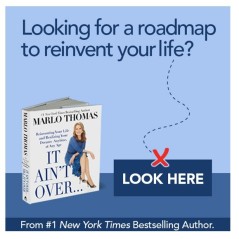 Add Marlo On Facebook:
Follow Marlo on Twitter:
Sign up to receive my email newsletter each week - It will keep you up-to-date on upcoming articles, Mondays with Marlo guests, videos, and more!