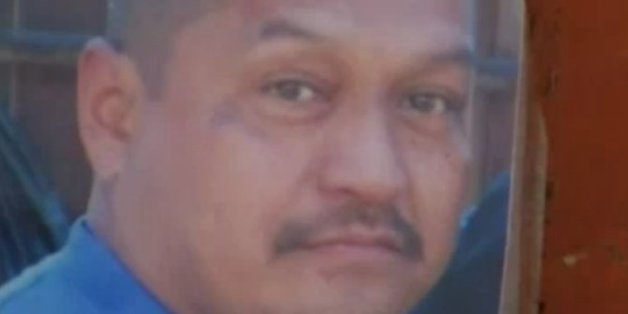 Tony Calderon spent Saturday morning getting ready to pay his last respects to his uncle.
Now Calderon's family and friends are paying their last respects to him.
Calderon, 49, was waiting for a ride near his home in East Los Angeles when the massive crown of a palm tree fell on him, trapping him underneath.
His mother, Nellie Mora, was inside when the incident occurred.
"We heard a boom and I ran outside and I saw all the neighbors come and they were all trying to pull him, get him," she told KABC-TV.
Calderon was crushed by the 2,000-pound crown, but alive and screaming for help, NBC Los Angeles reports.
Neighbors tired unsuccessfully to lift the palm tree off Calderon without touching power lines that were downed by the falling tree. By the time firefighters were able to get a crane, he was dead.
Rose Cordova, whose son owns the home where the palm tree was planted, told CBS Los Angeles she has long feared something like this.
"I've always worried about those trees but I don't have the money to cut them down," Cordova said. "This is the last thing I thought would happen."
Locals told the station that the county should have trimmed the tree, but county officials say homeowners are responsible for trees planted on private property.
Calderon's brother, Peter Gonzalez, says the victim was beloved, but hopes the tragedy inspires people to tackle the tree problem.
"I don't want this to happen to anyone else. … It's a life that can't be given back," Gonzalez told KTLA-TV
Like Us On Facebook |

Follow Us On Twitter |

Contact The Author