Well, that's reassuring to hear from a Brazilian model.
Alessandra Ambrosio covers Self magazine's June 2014 issue and she shares some amazing body confidence tips. But before you start rolling your eyes about getting advice on how to love yourself more from a woman who gets paid to strike a pose wearing next to nothing, you should know that Ambrosio struggles with insecurities just like the rest of us. But instead of dwelling on the negatives, she possesses a positive outlook:
"Having a perfect body isn't everything. I want my daughter to be nice, have a good education and be disciplined. That's what makes people like her. A perfect butt doesn't make an amazing person. It's about feeling confident."
Another way Ambrosio boosts her self-esteem is by maintaining a healthy lifestyle. While we were shocked to learn that the model had never worked out when she started with Victoria's Secret at the age of 21, since having children she exercises. And her goal isn't to reach a certain size or get J.Lo curves, but to remain physically fit. She explains to Self:
"In Brazil, it's all about the butt. Some girls naturally have the big round one, and they aren't shy about it -- that makes them sexier. Others work out to have it... Every woman has a different metabolism and different genetics, so rather than compete with one another, concentrate on yourself and be the best you can be."
Amen, Alessandra!
Look out for Alessandra Ambrosio's Self June 2014 cover on newsstands May 27, and head over to Self.com to read the entire interview.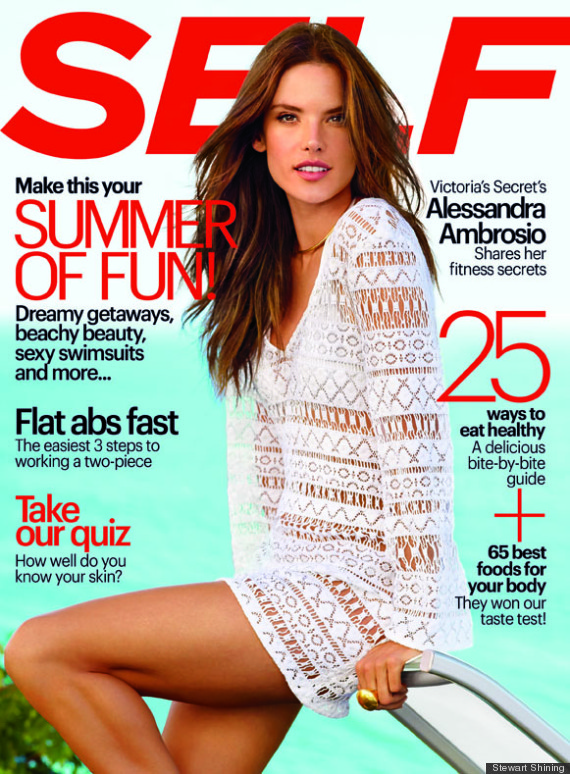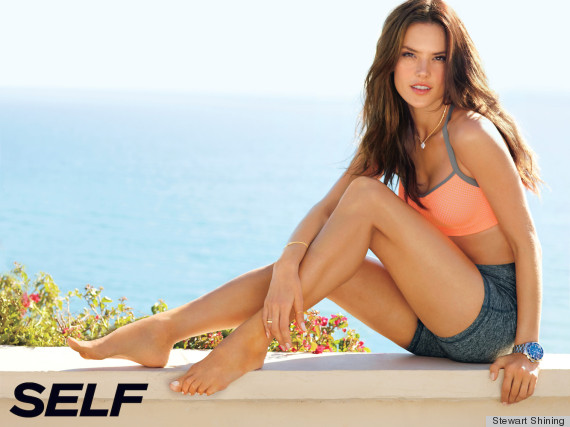 BEFORE YOU GO
PHOTO GALLERY
Alessandra Ambrosio's Best Covers