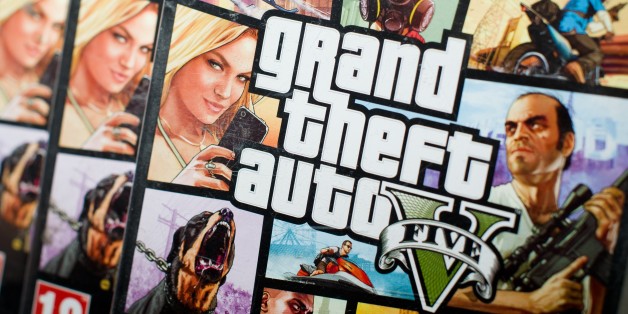 "Grand Theft Auto" may be the last game you'd credit with saving a life, but this grandfather is sure glad it did.
Charley Cullen, 11, says the skills he picked up playing the video game taught him to react properly a few weeks ago, when his 79-year-old grandfather, Finn, blacked out while the two were doing close to 70 mph driving down the highway in Slane, Ireland. The game is notorious for its adult content which includes, among other things, driving vehicles recklessly around a fictional representation of a city -- most recently, Los Angeles.
Hero 11-year-old saves grandad's life using skills he learned playing Grand Theft Auto http://t.co/lyYEaMcw9S pic.twitter.com/YvZG17Zcik

— Daily Mirror (@DailyMirror) May 20, 2014
After Finn lost consciousness, the Irish Mirror reports Charley grabbed the wheel with one hand, steering the car down the road and away from other vehicles, while simultaneously attempting to wake up his grandpa, whose foot was stuck on the accelerator.
Eventually, Charley crashed the car sideways into a large wall, bringing it to a stop and fracturing his own skull in the process. Despite his grandfather still being unconscious, Charley was able to extricate both himself and Quinn from the car, and carry him home, according to the Irish Examiner.
In an interview with The Mooney Show on Ireland's RTÉ Radio 1, Charley said he couldn't recall much of what happened after the car hit the wall. "We got to my Papa's house and my Nana didn't know what was happening or anything like that." Charley said. "I opened the door and I can just remember the screams at the back of my head."
The boy added, "The only way I had any experience was the Grand Theft Auto game."
h/t Reddit
BEFORE YOU GO
PHOTO GALLERY
Young Life-Savers